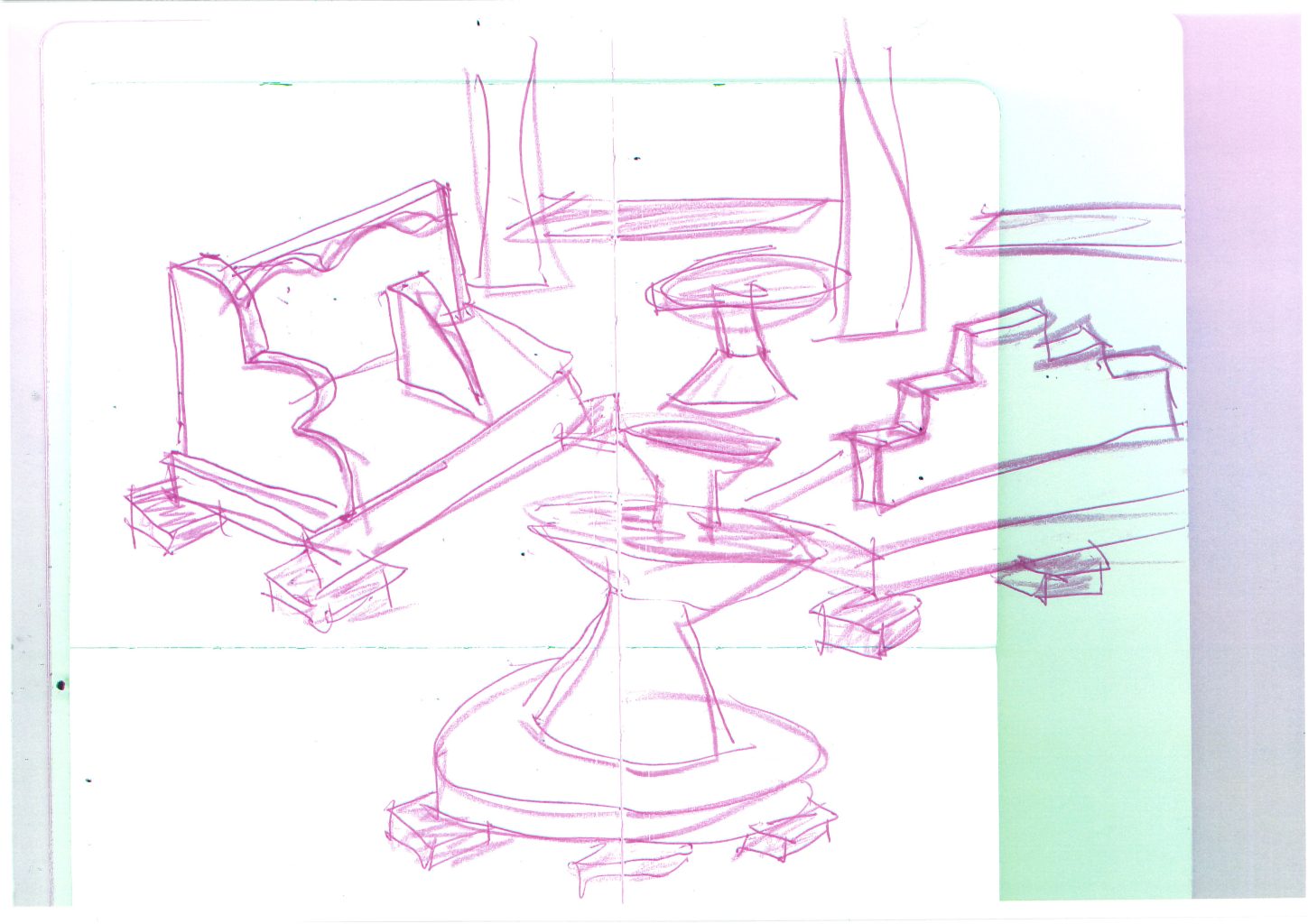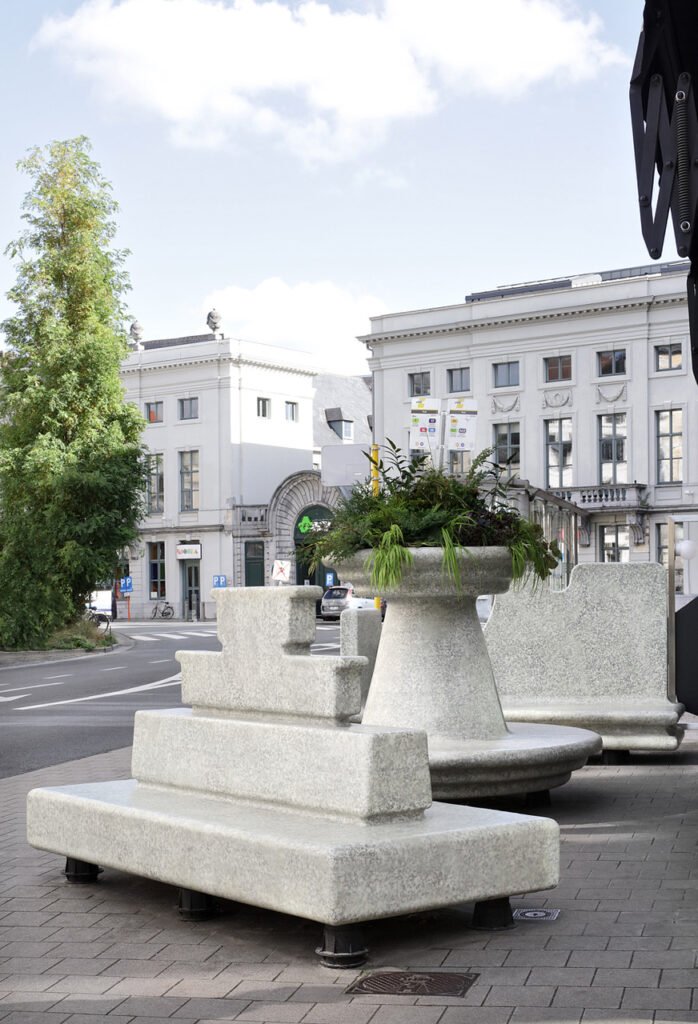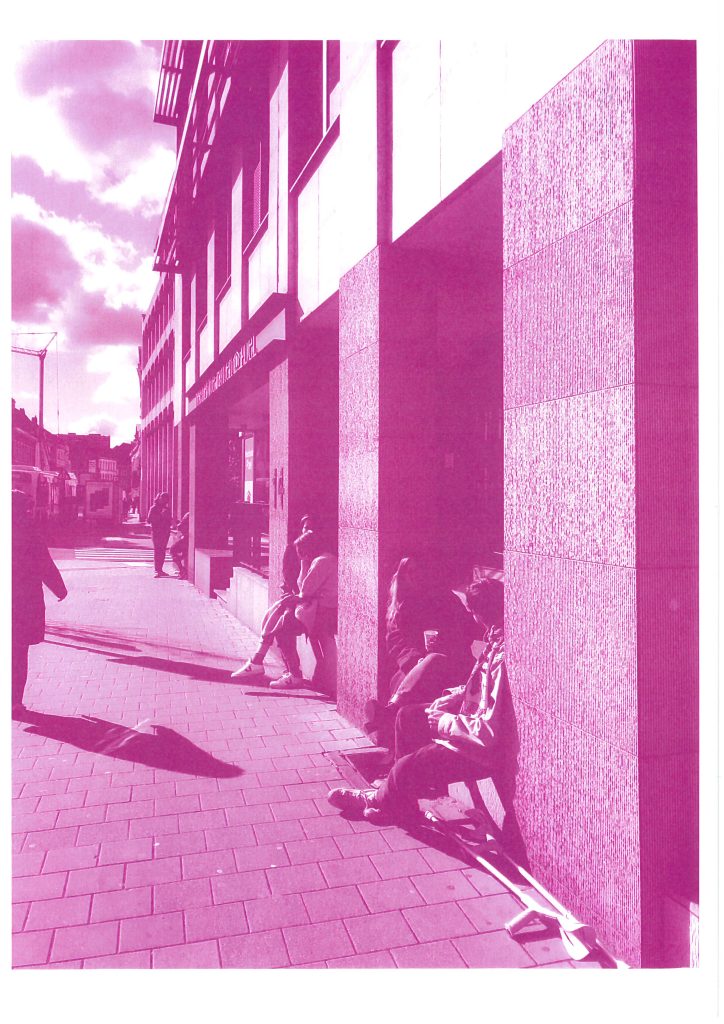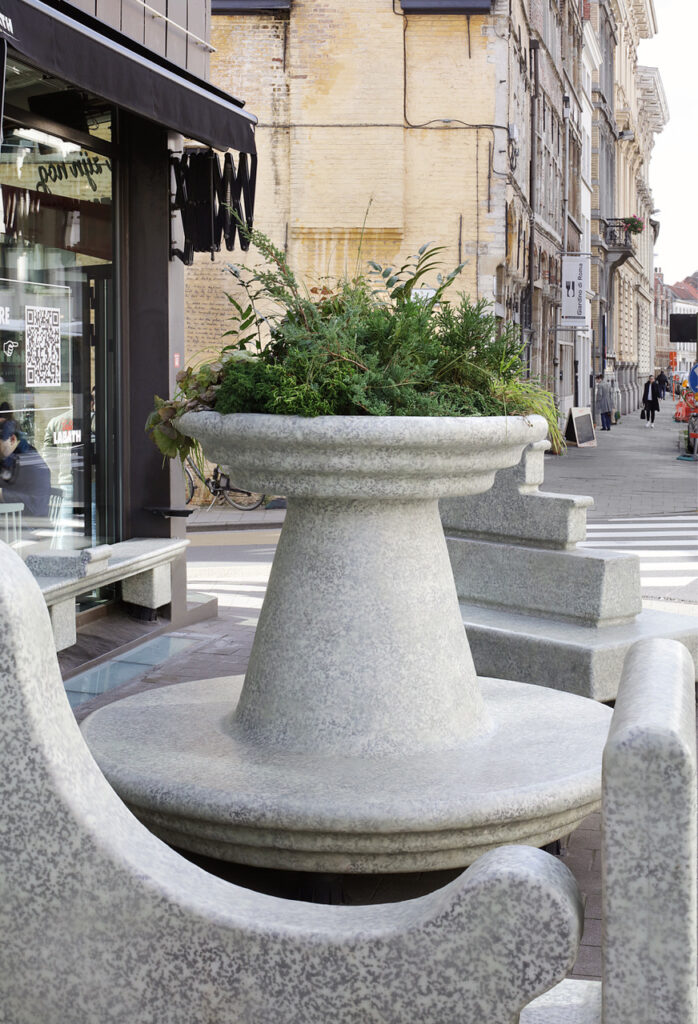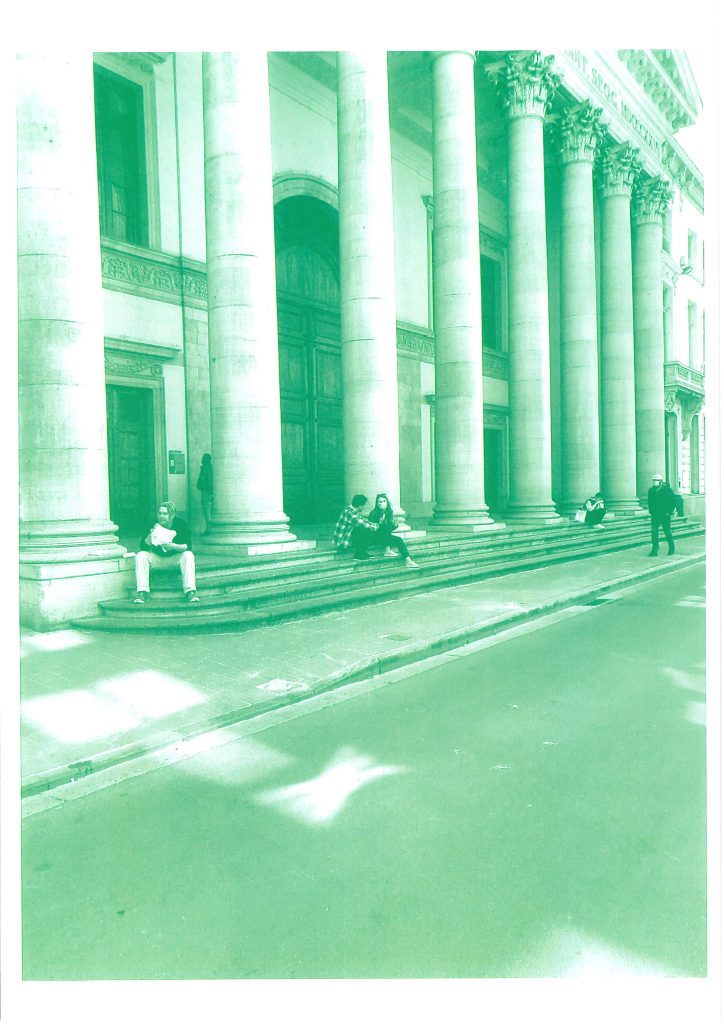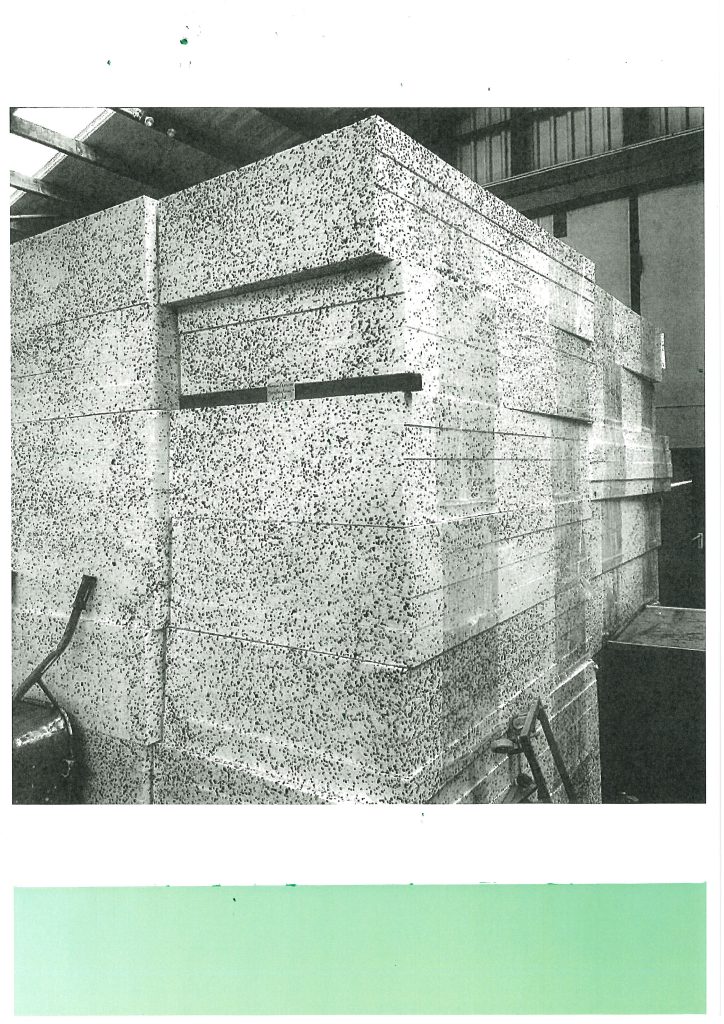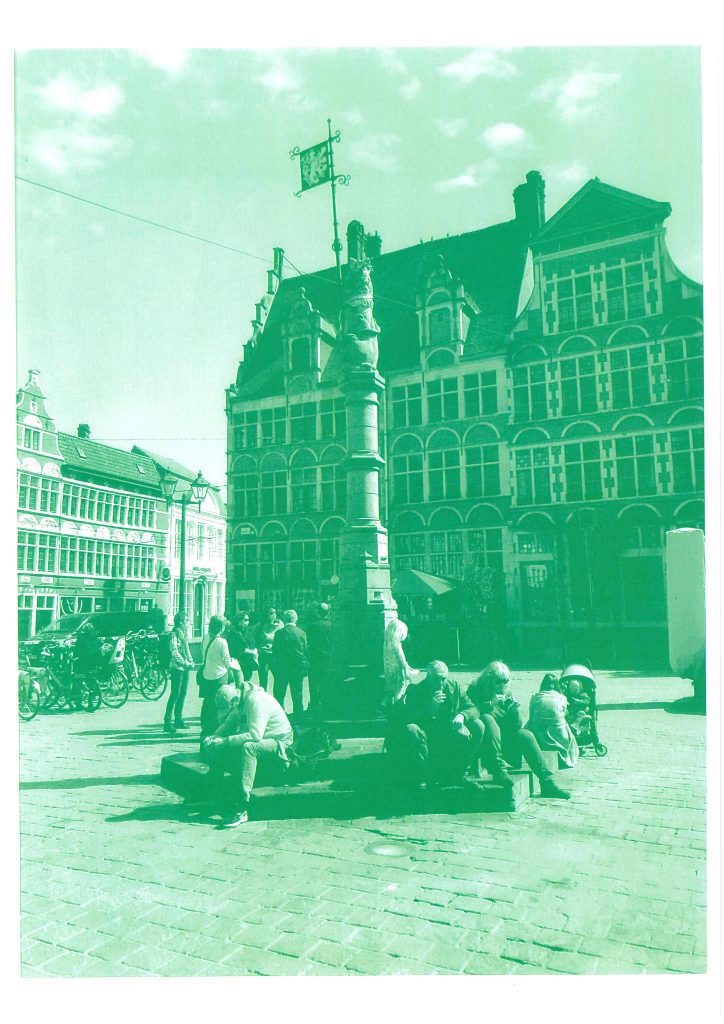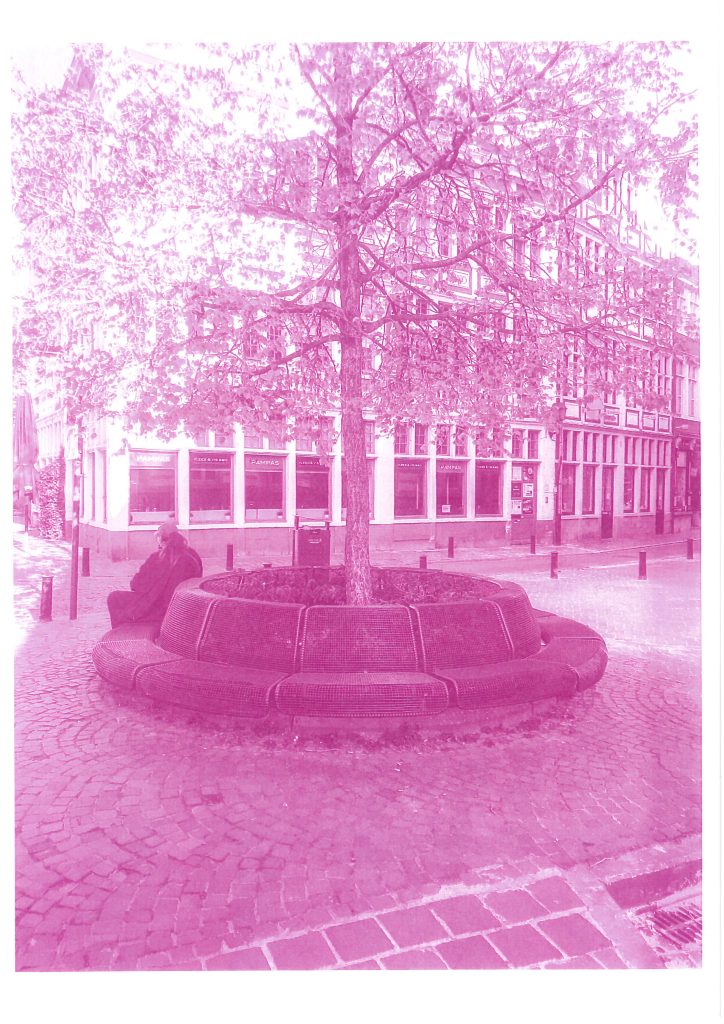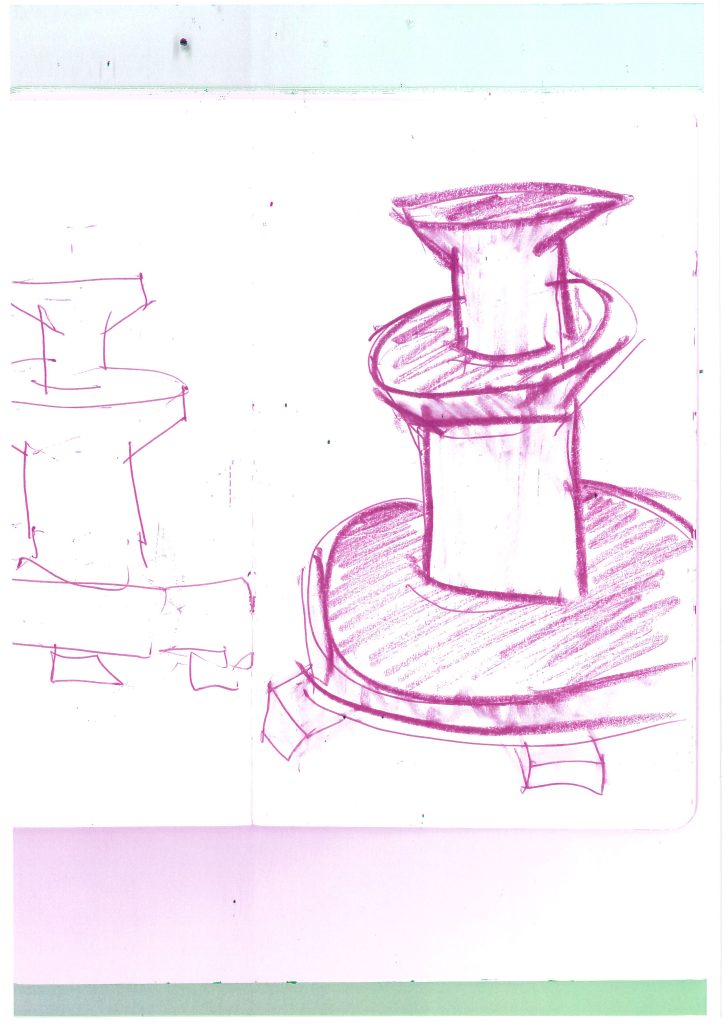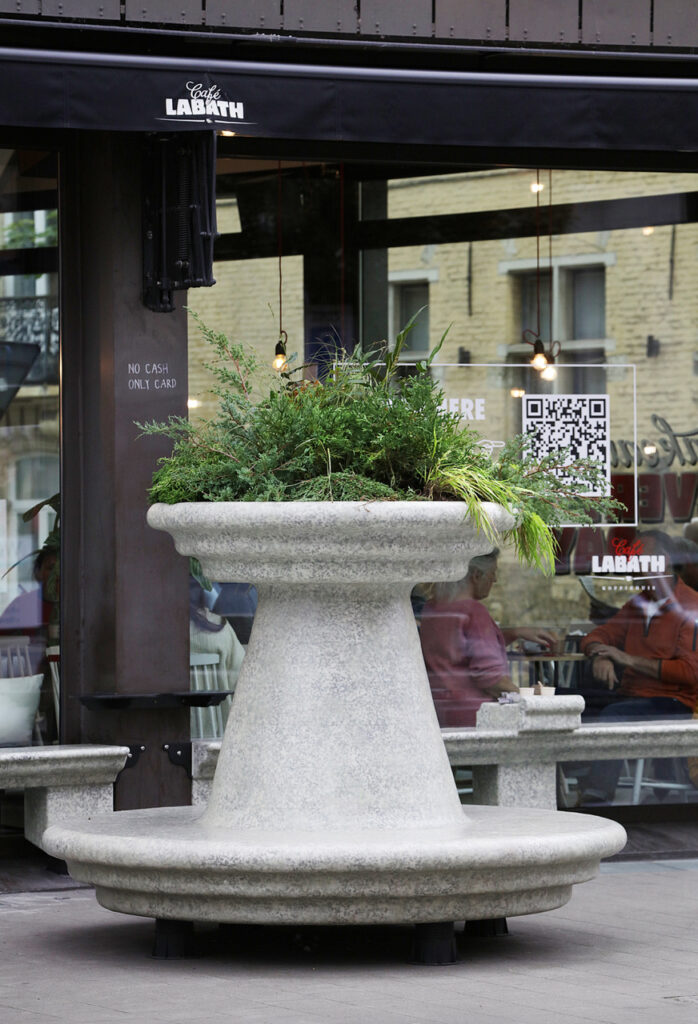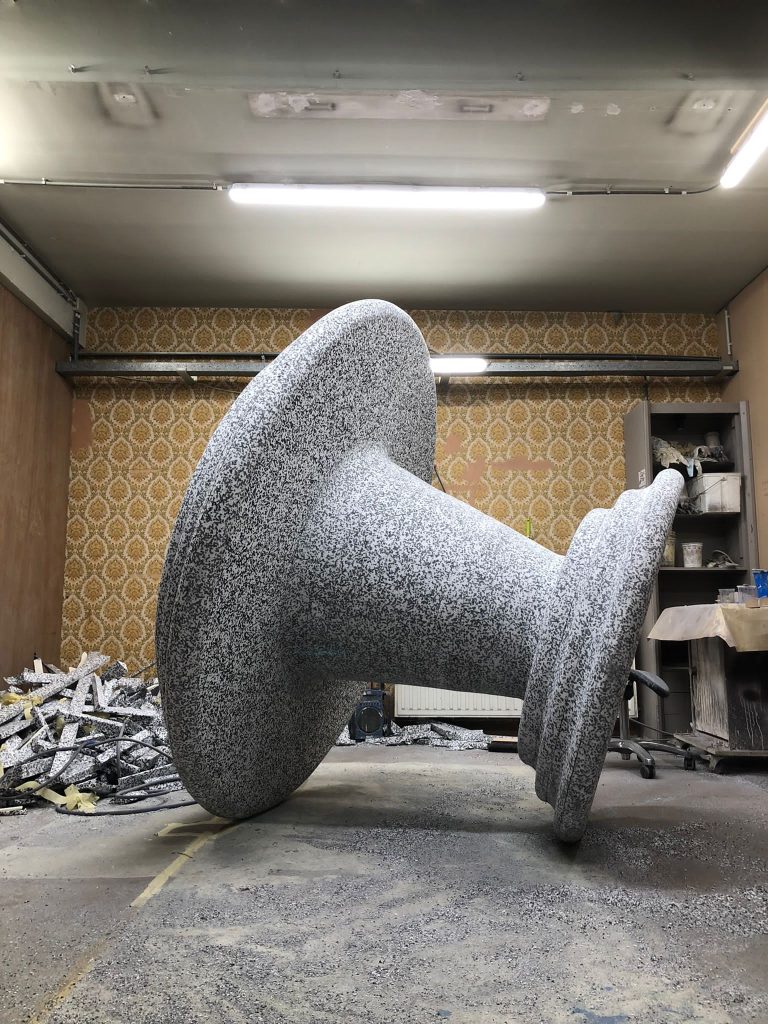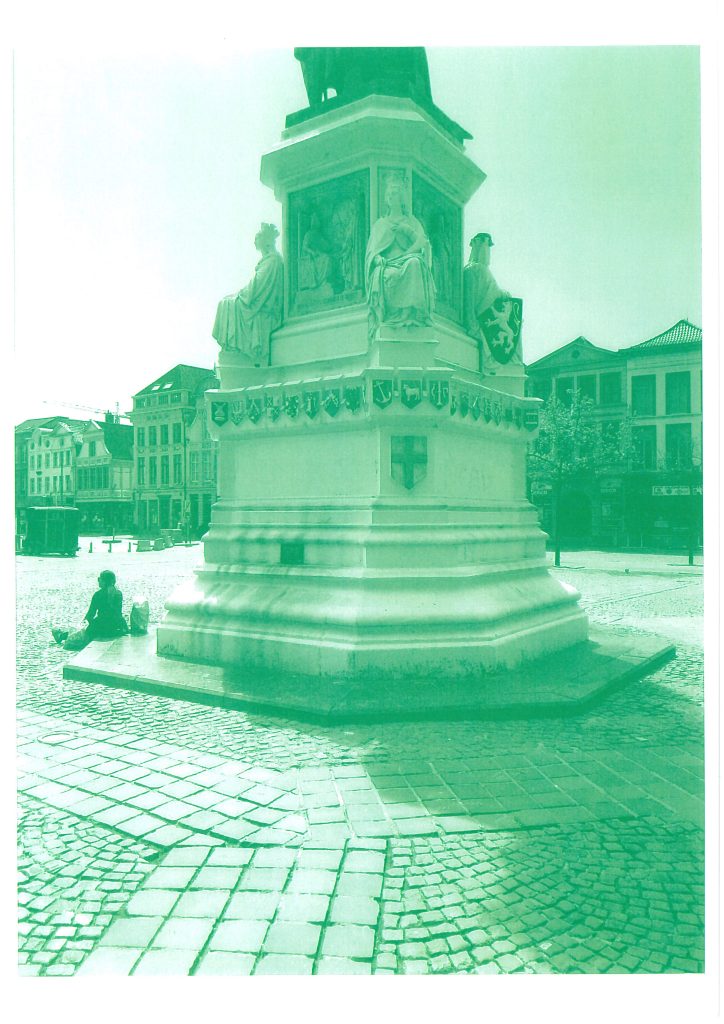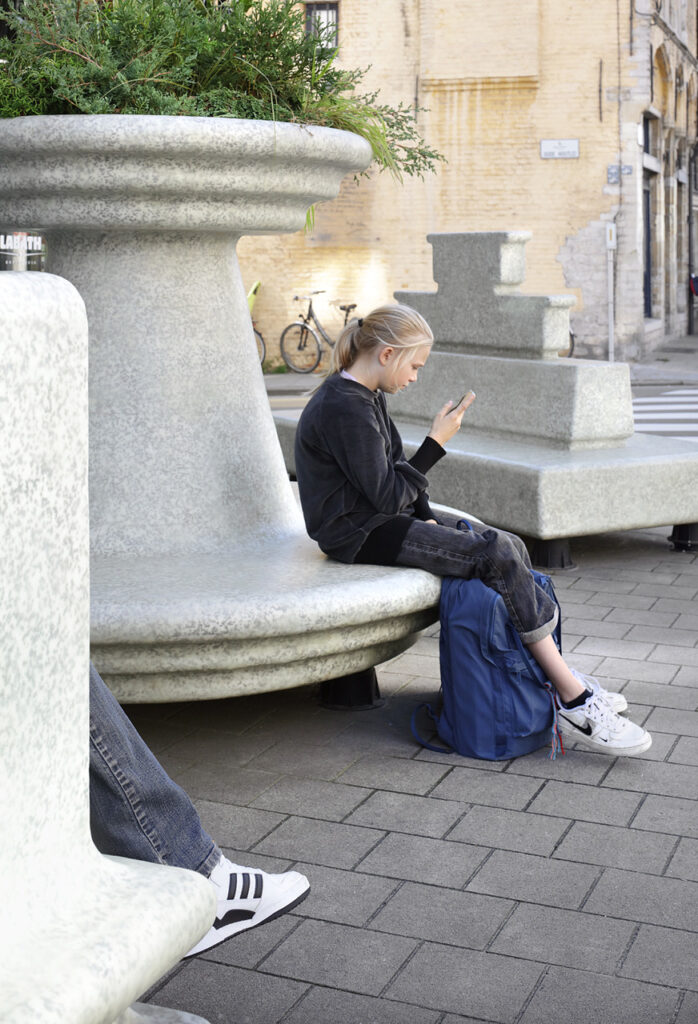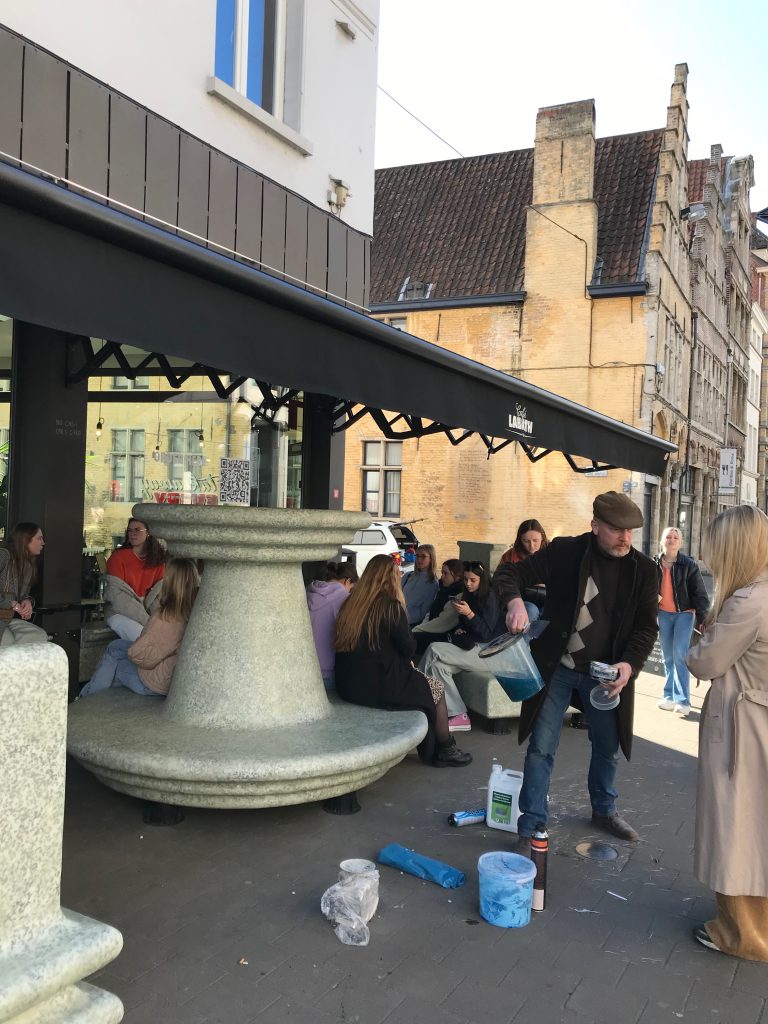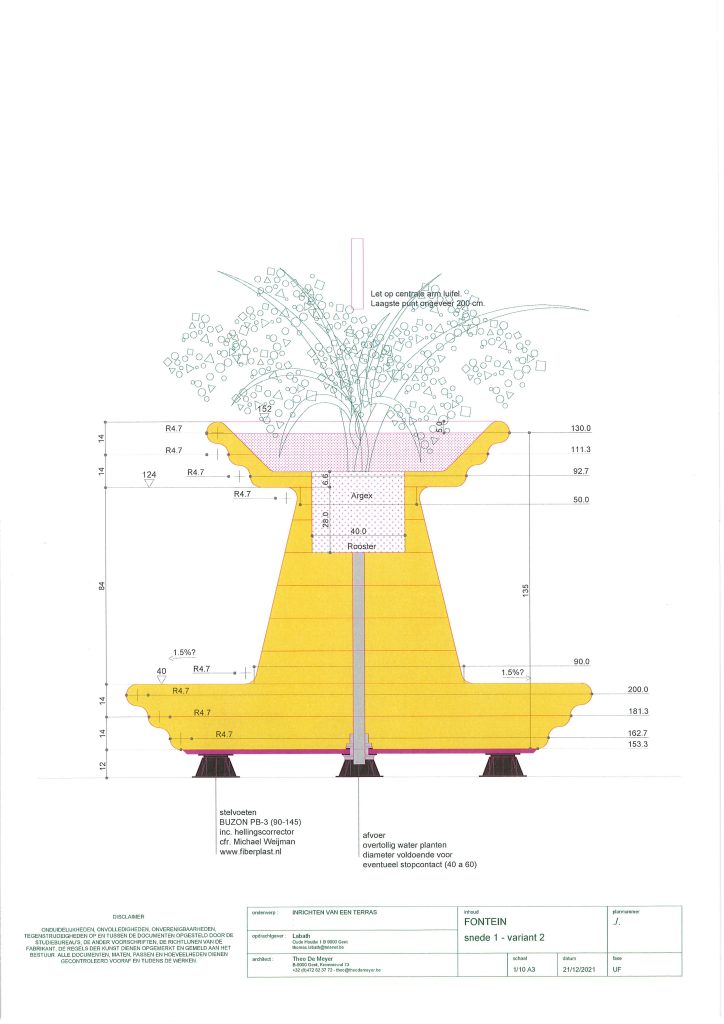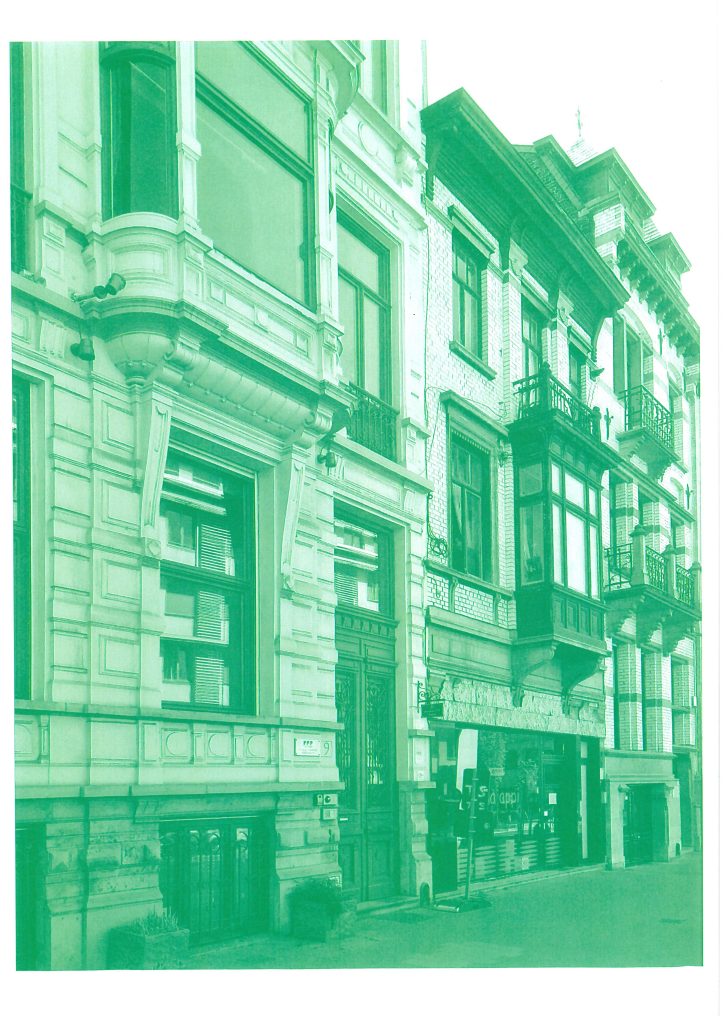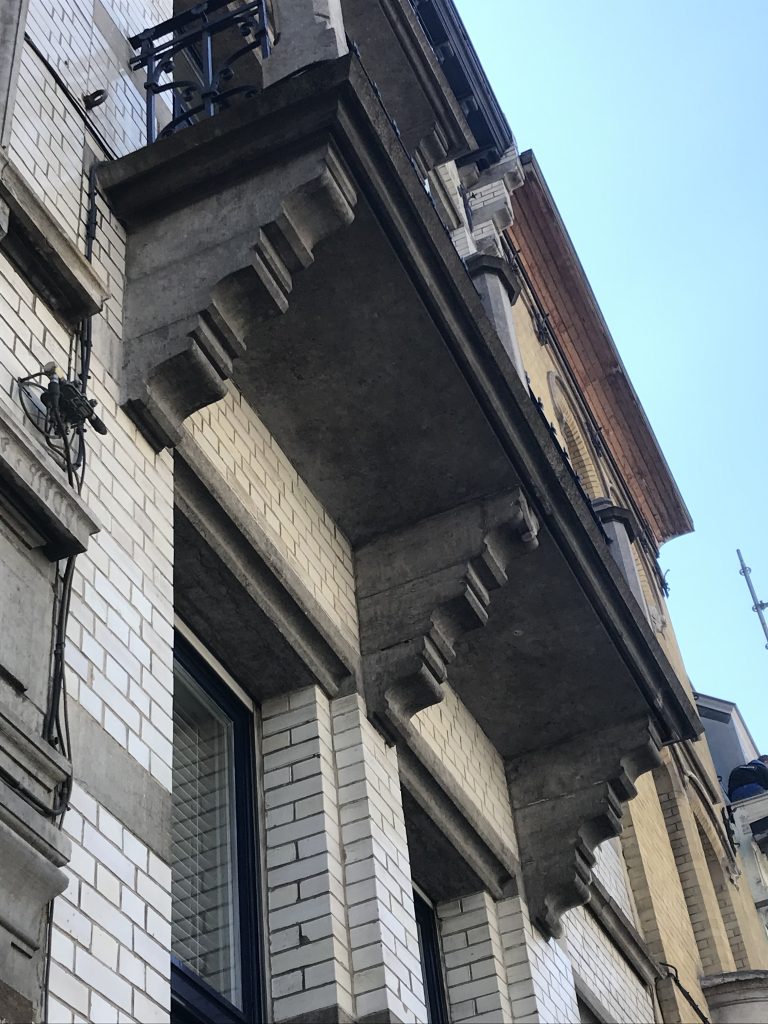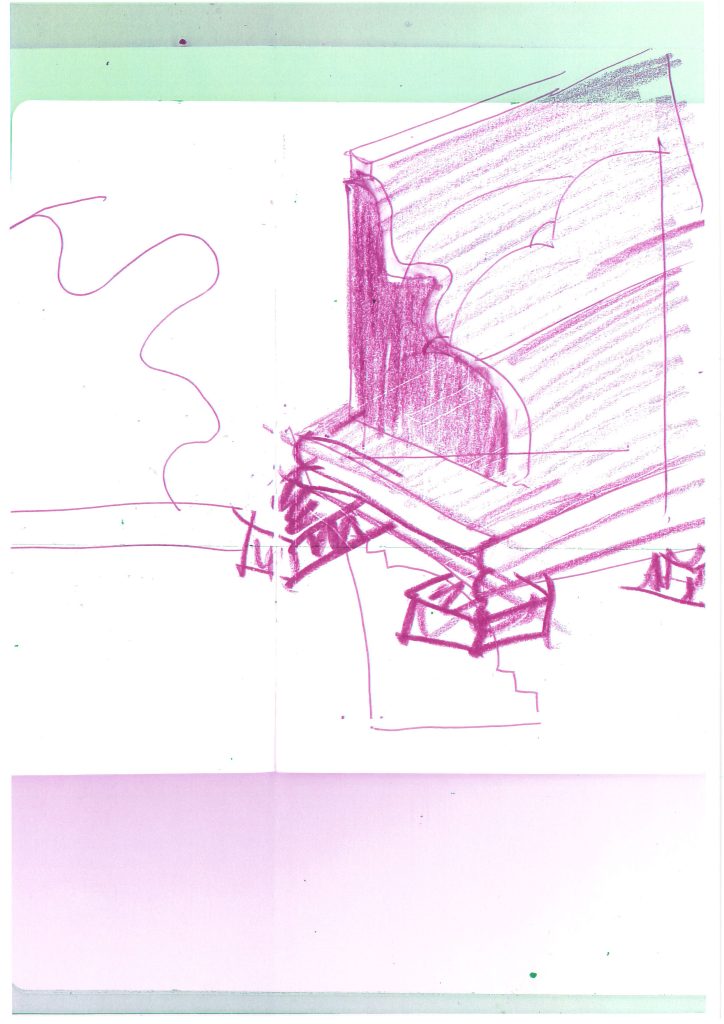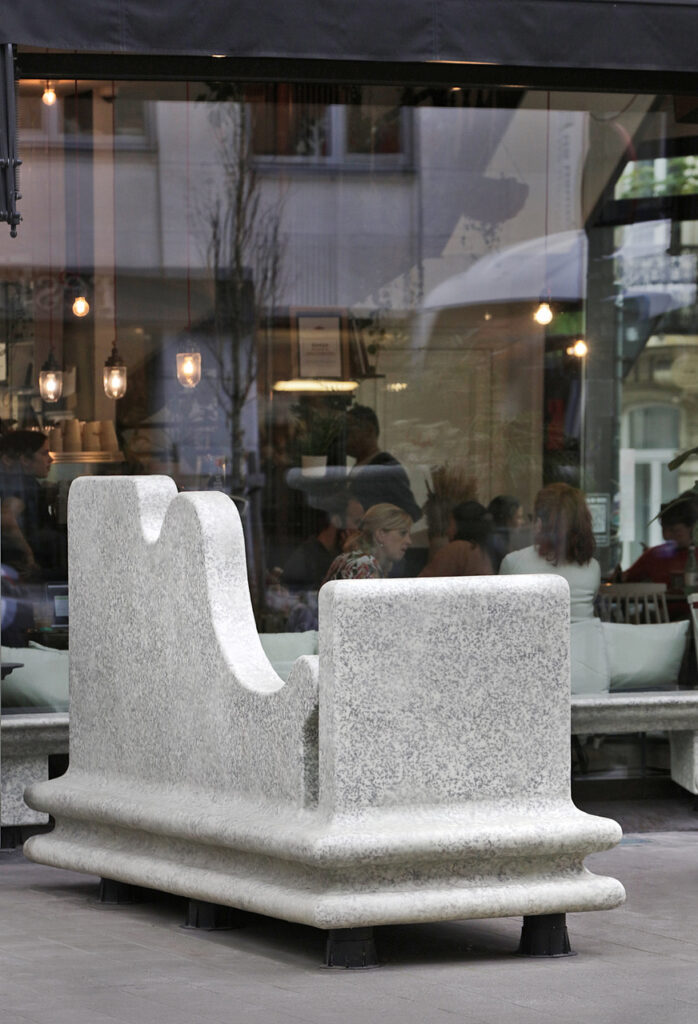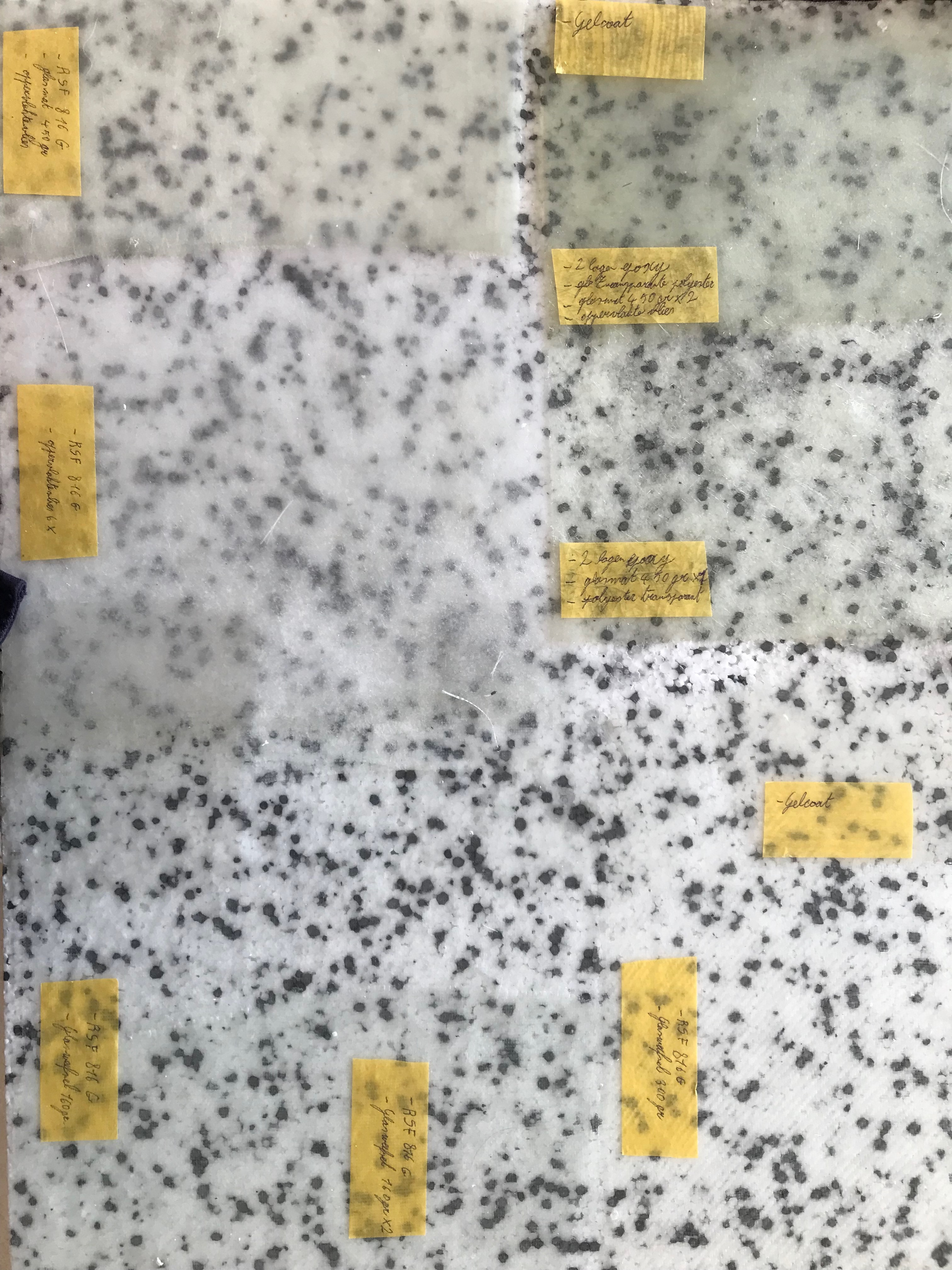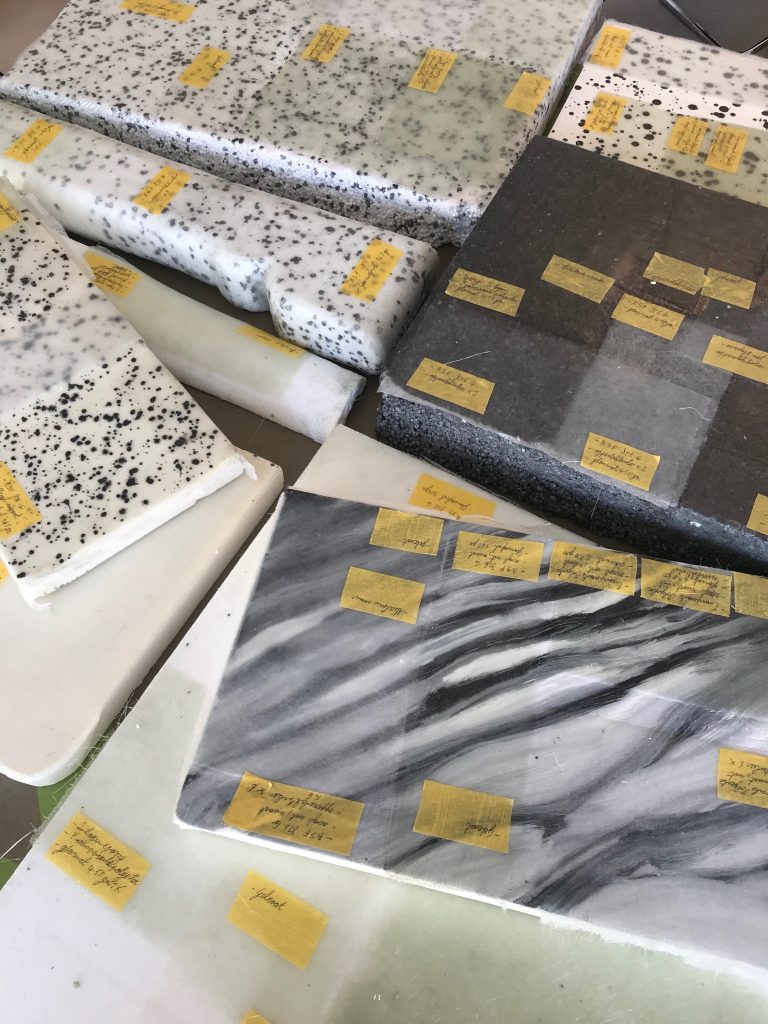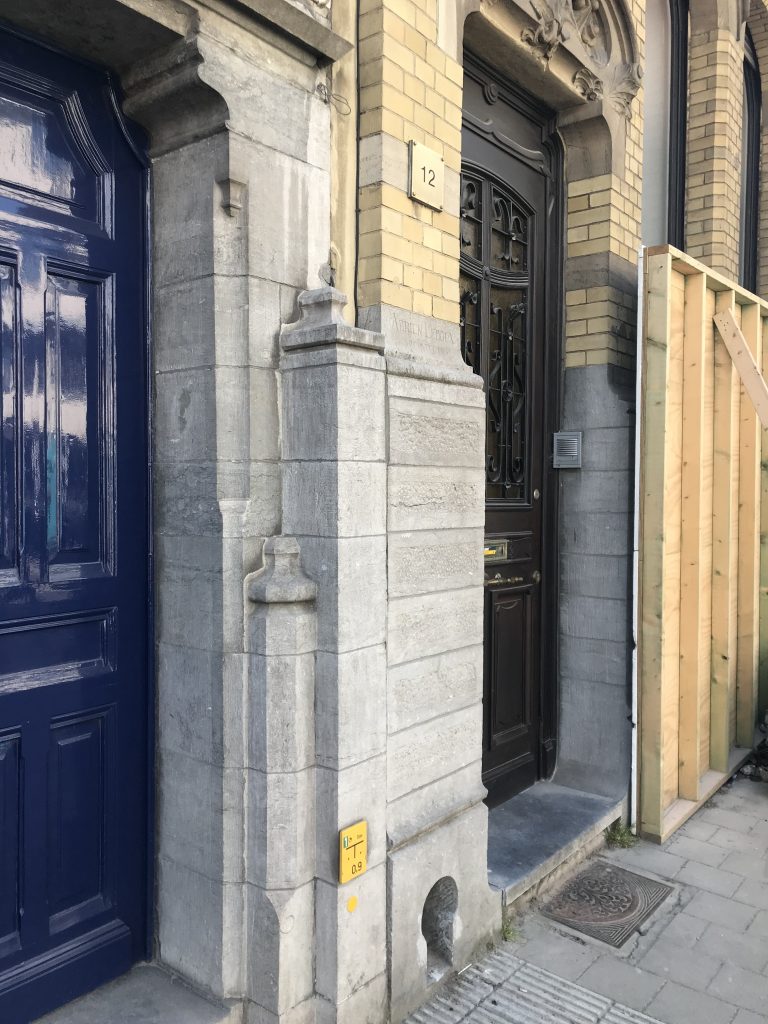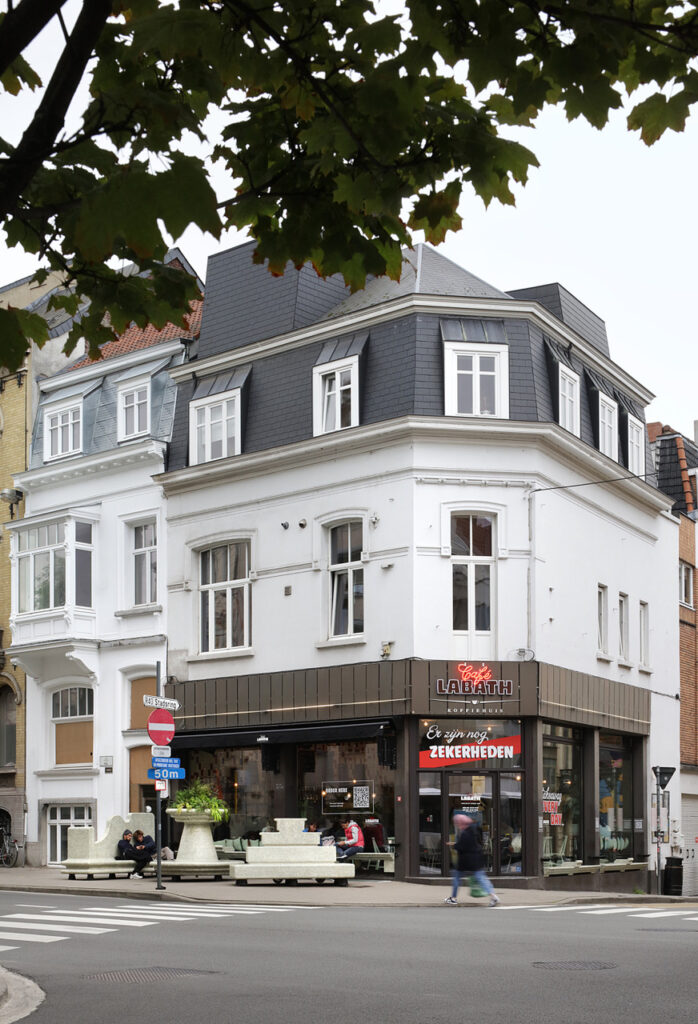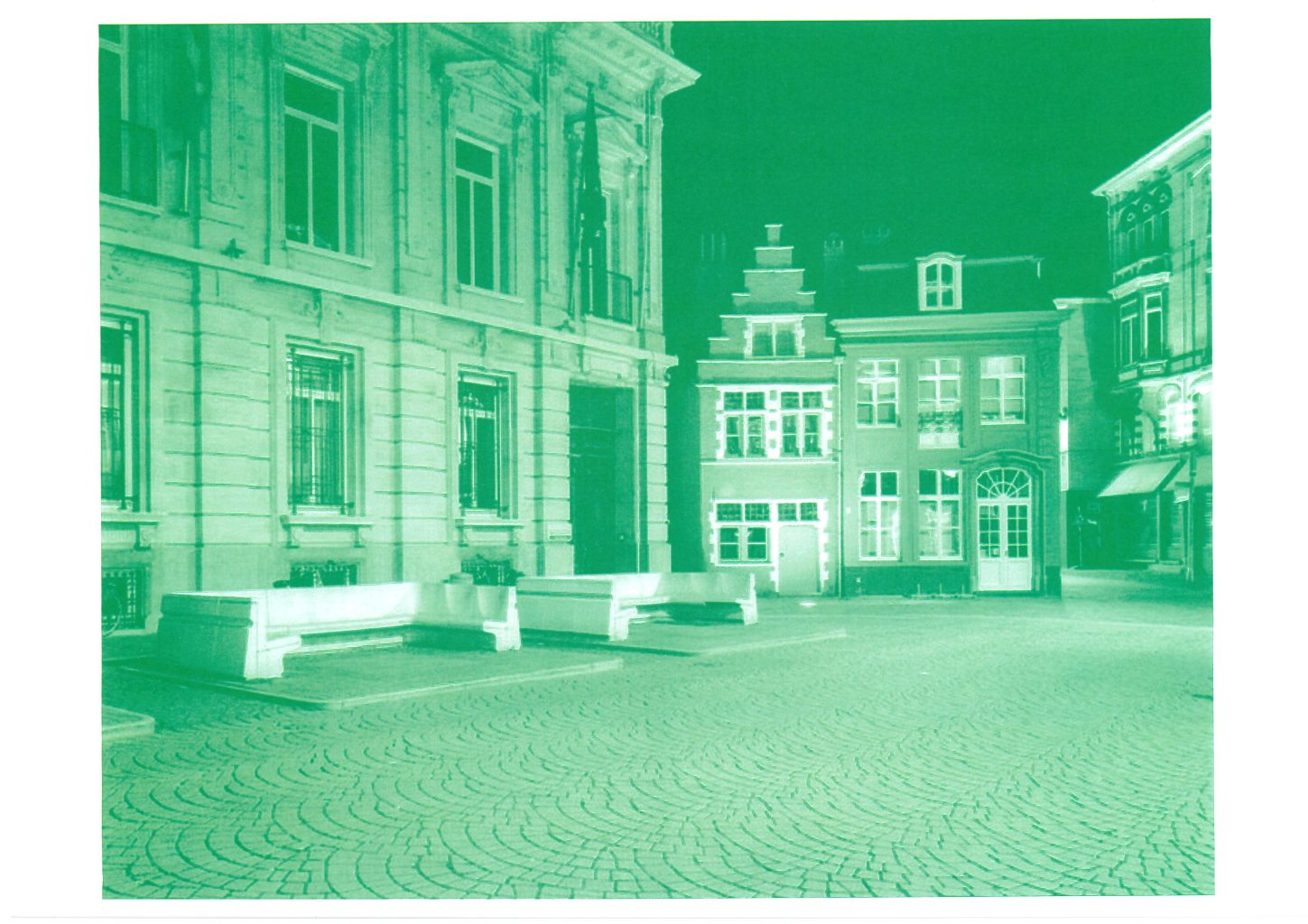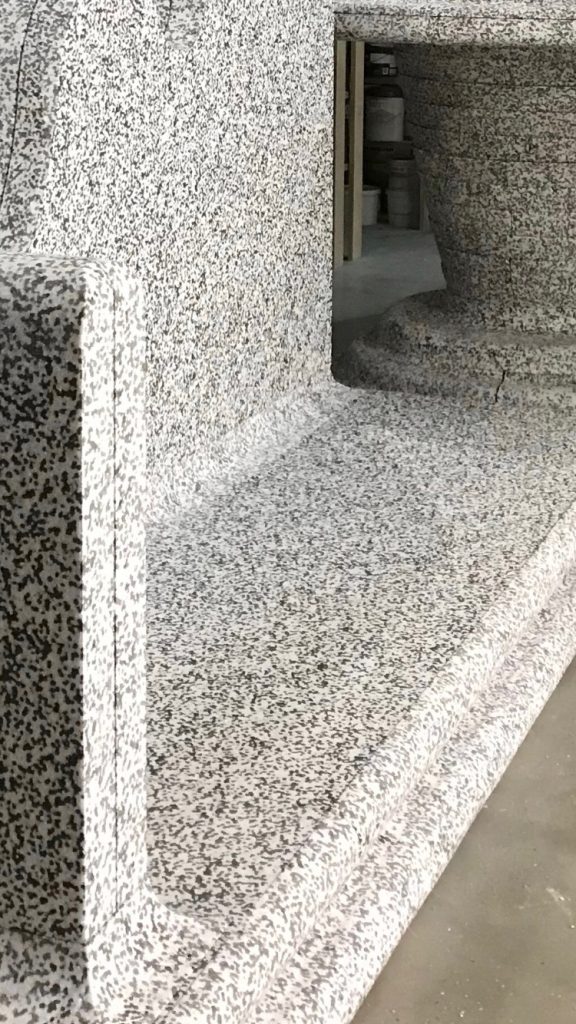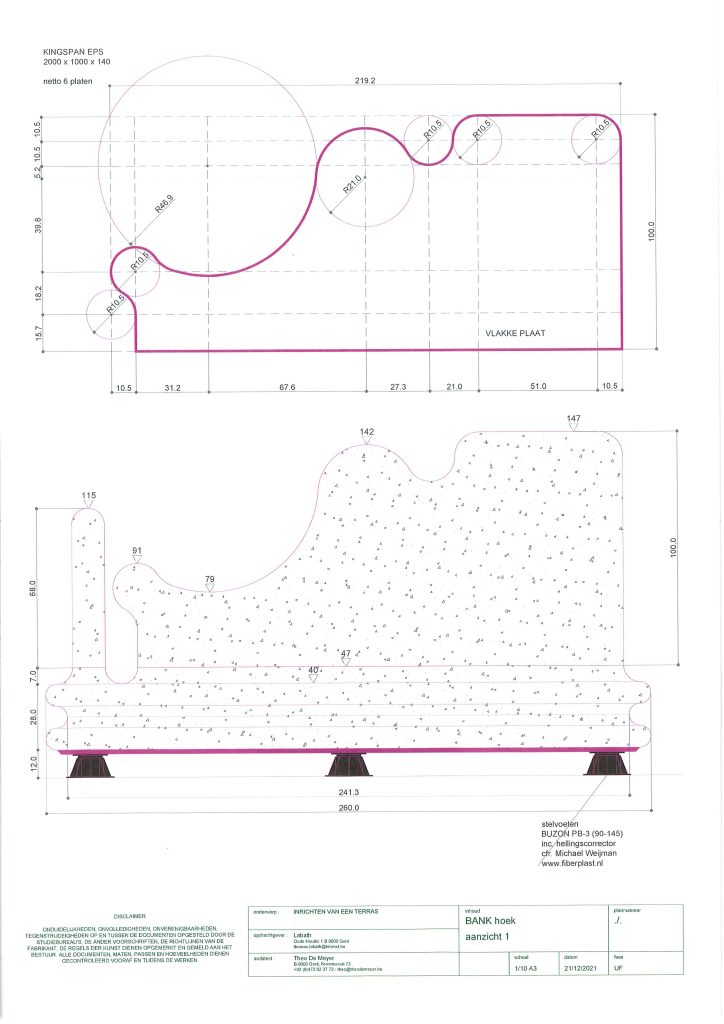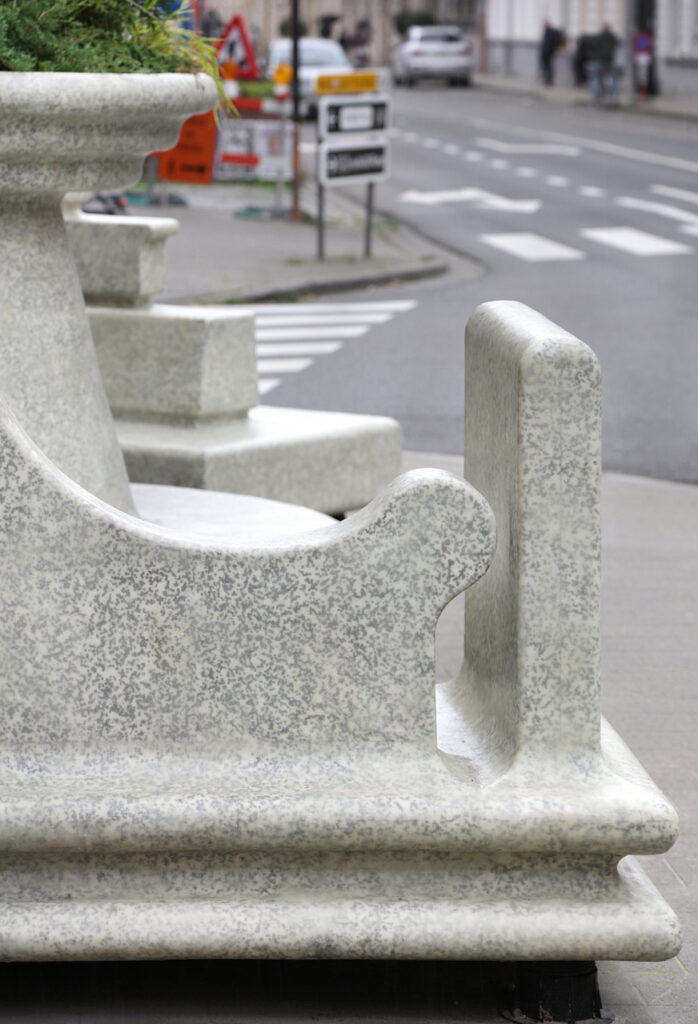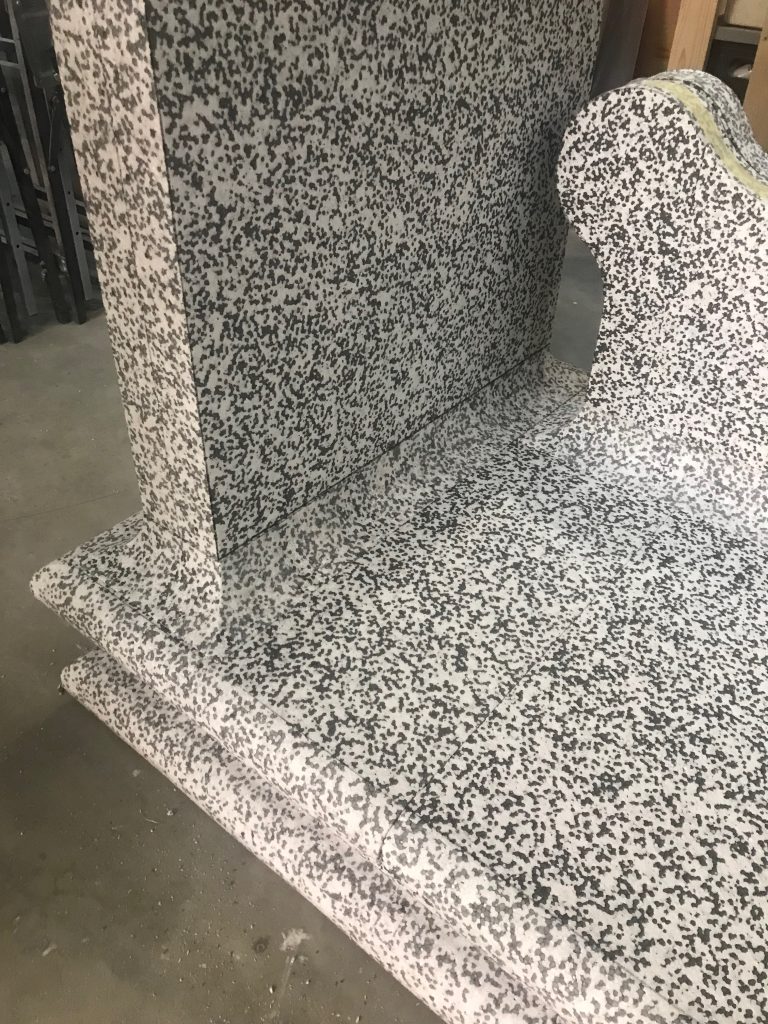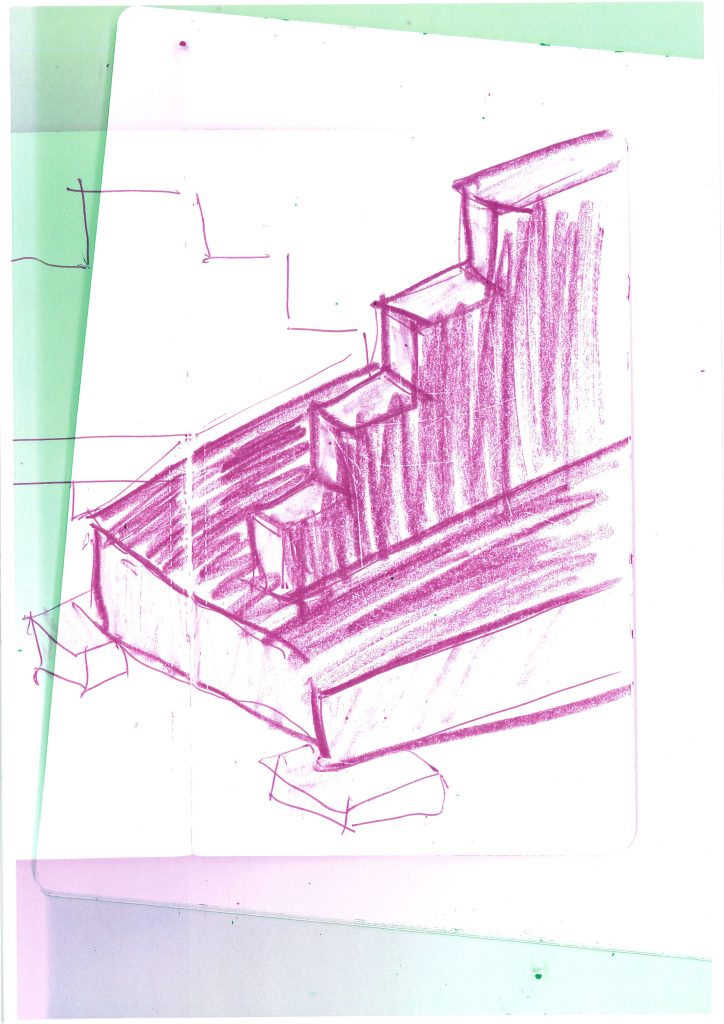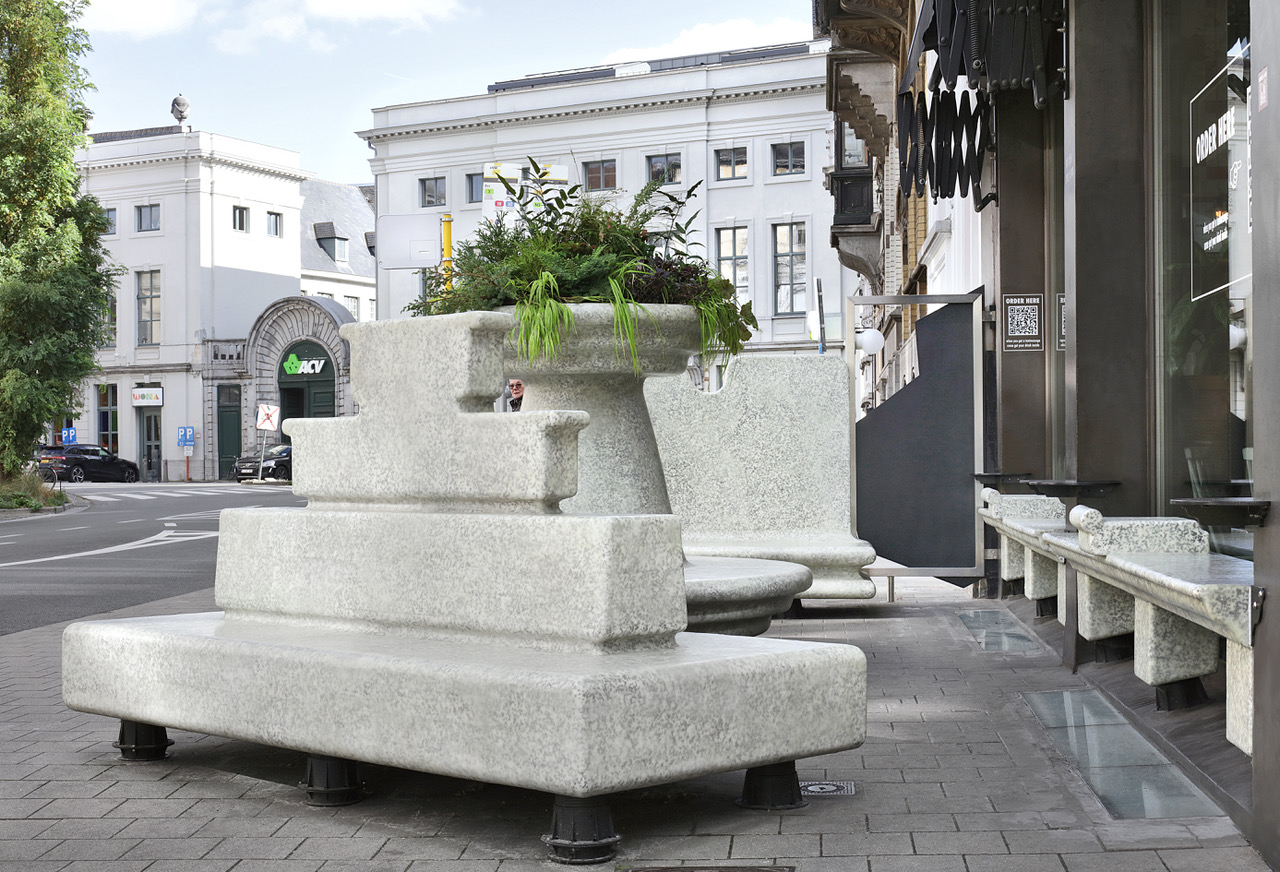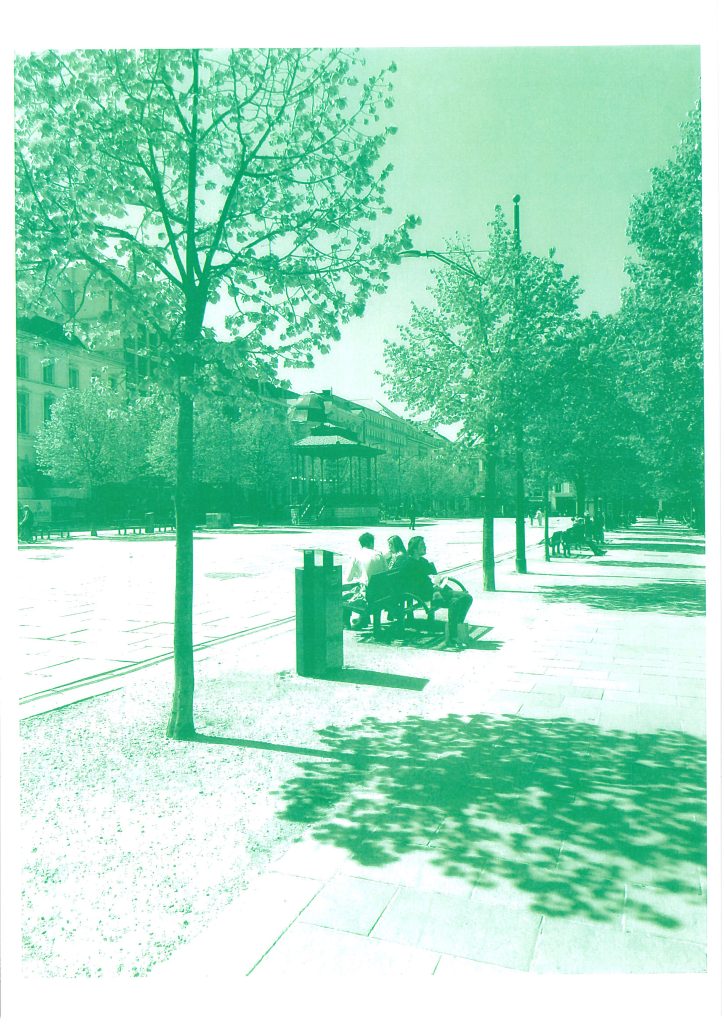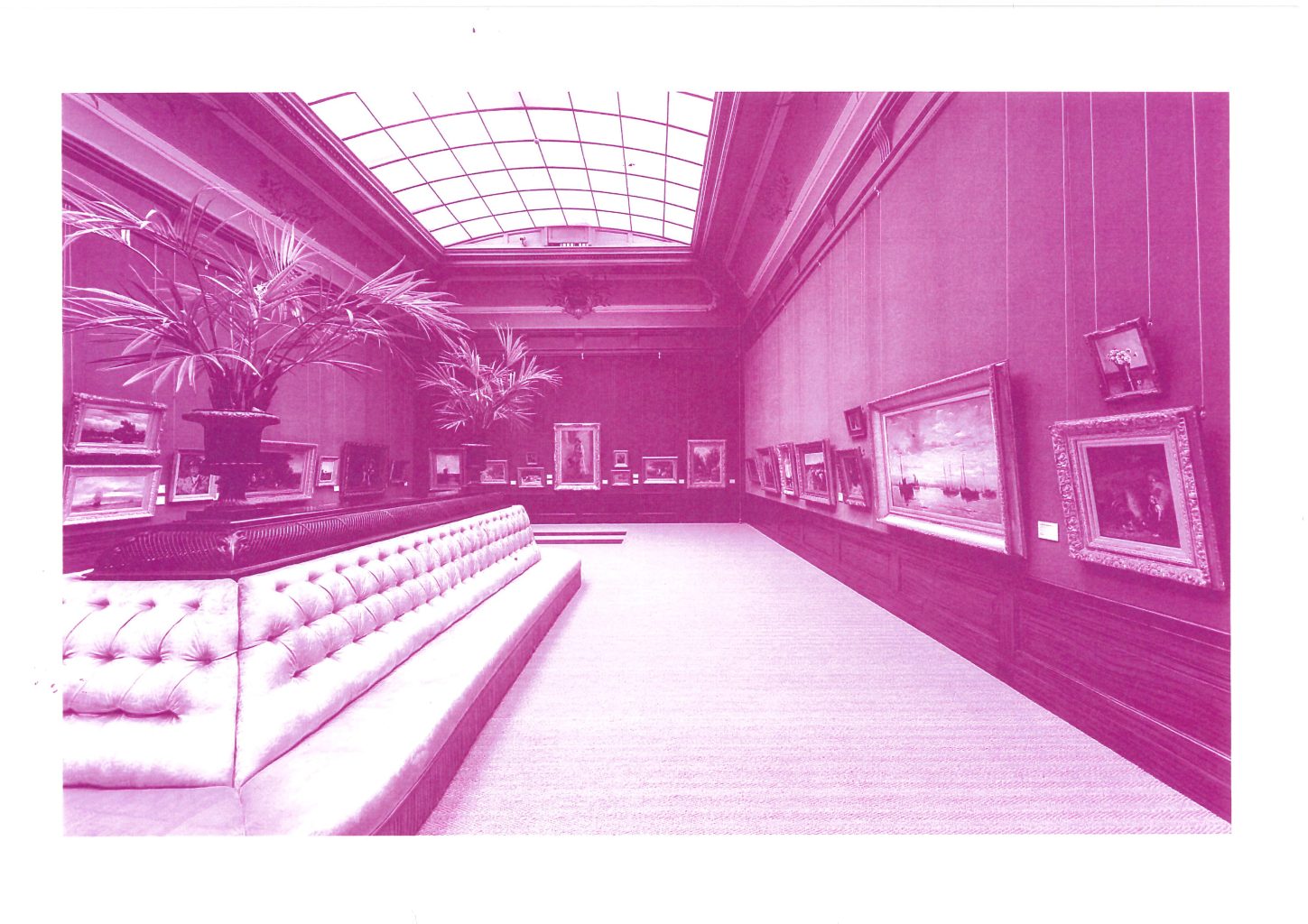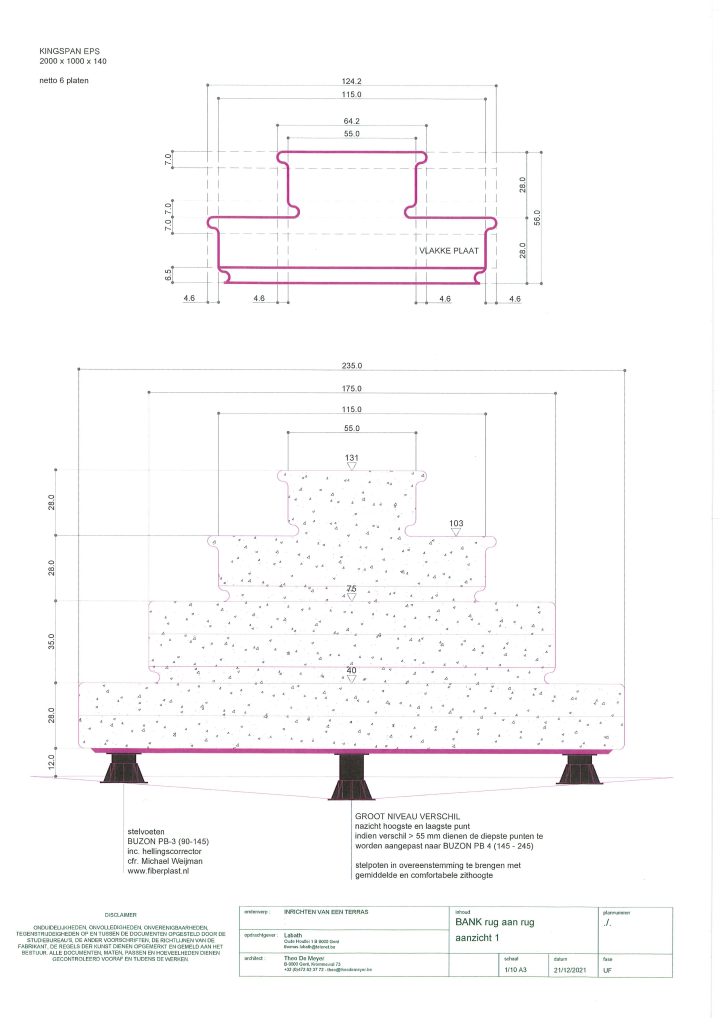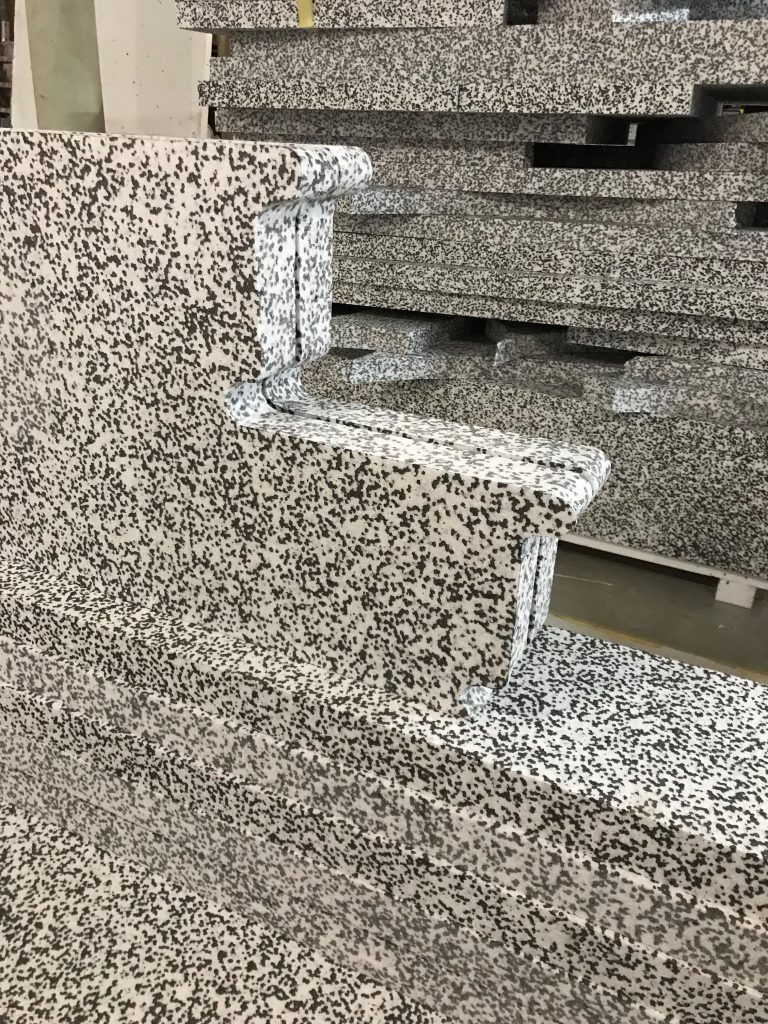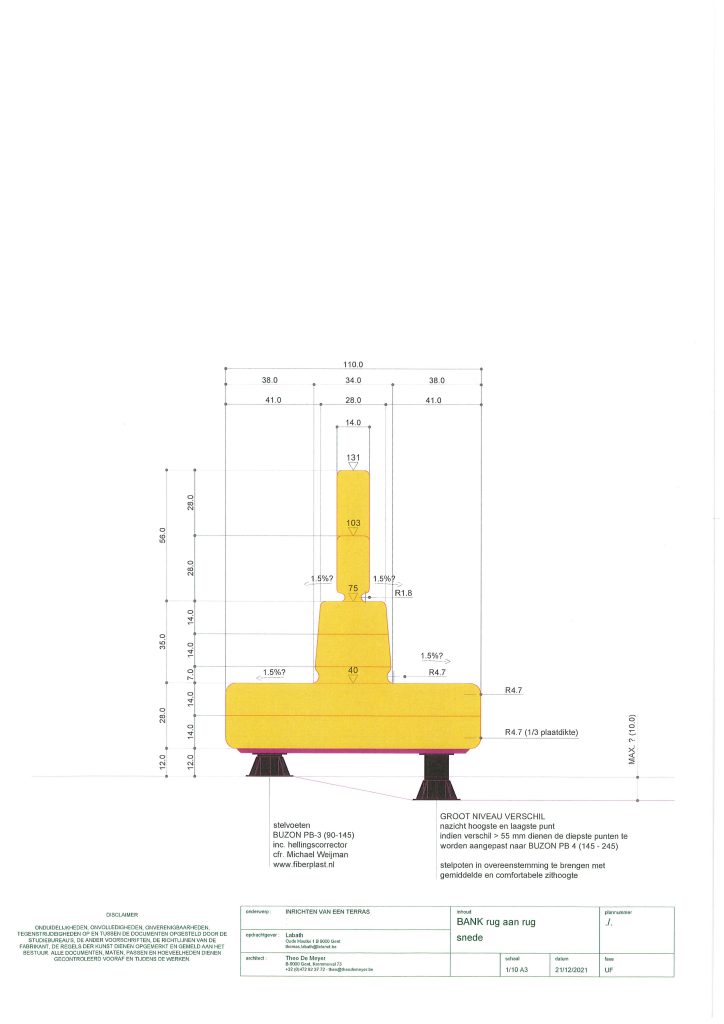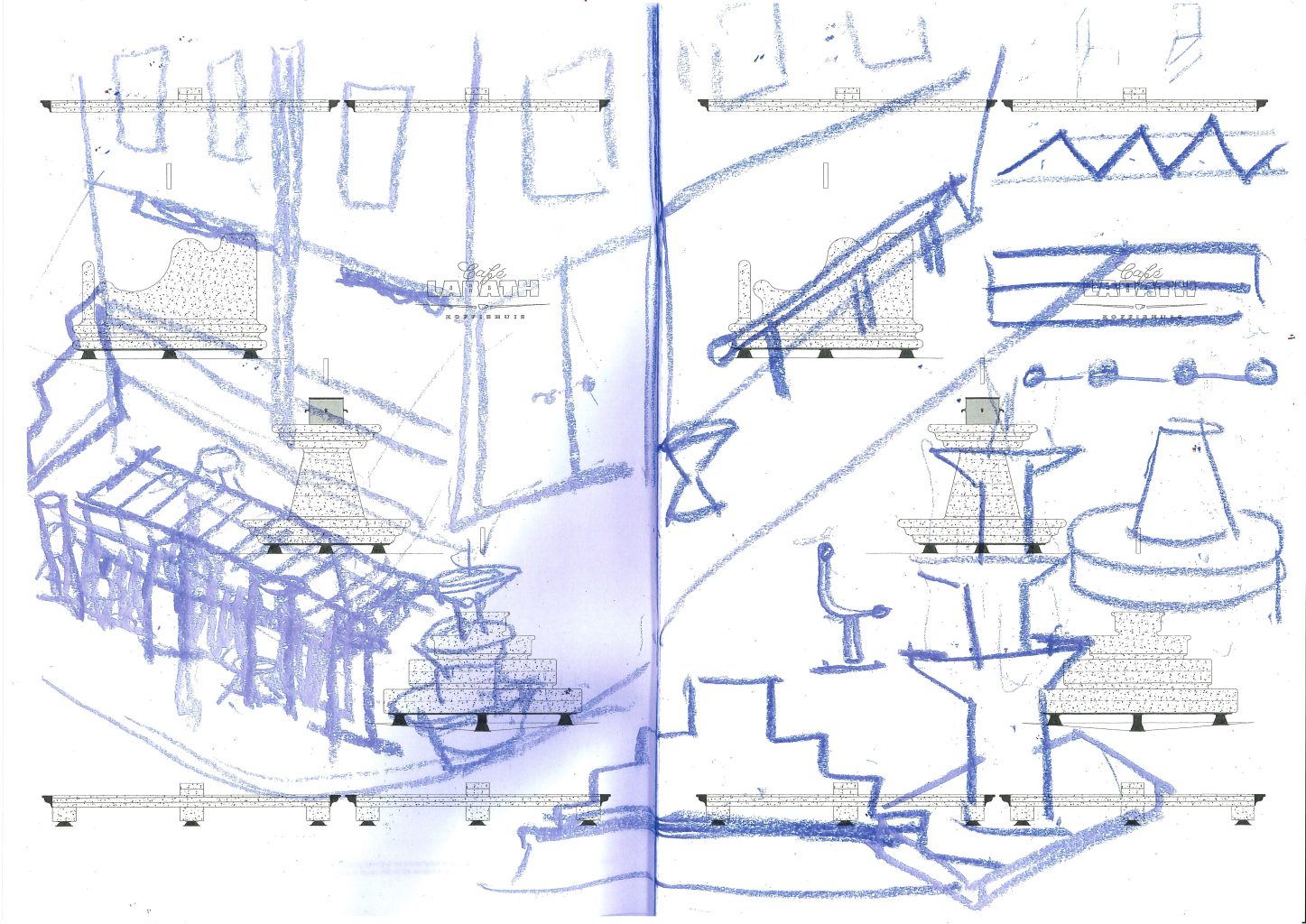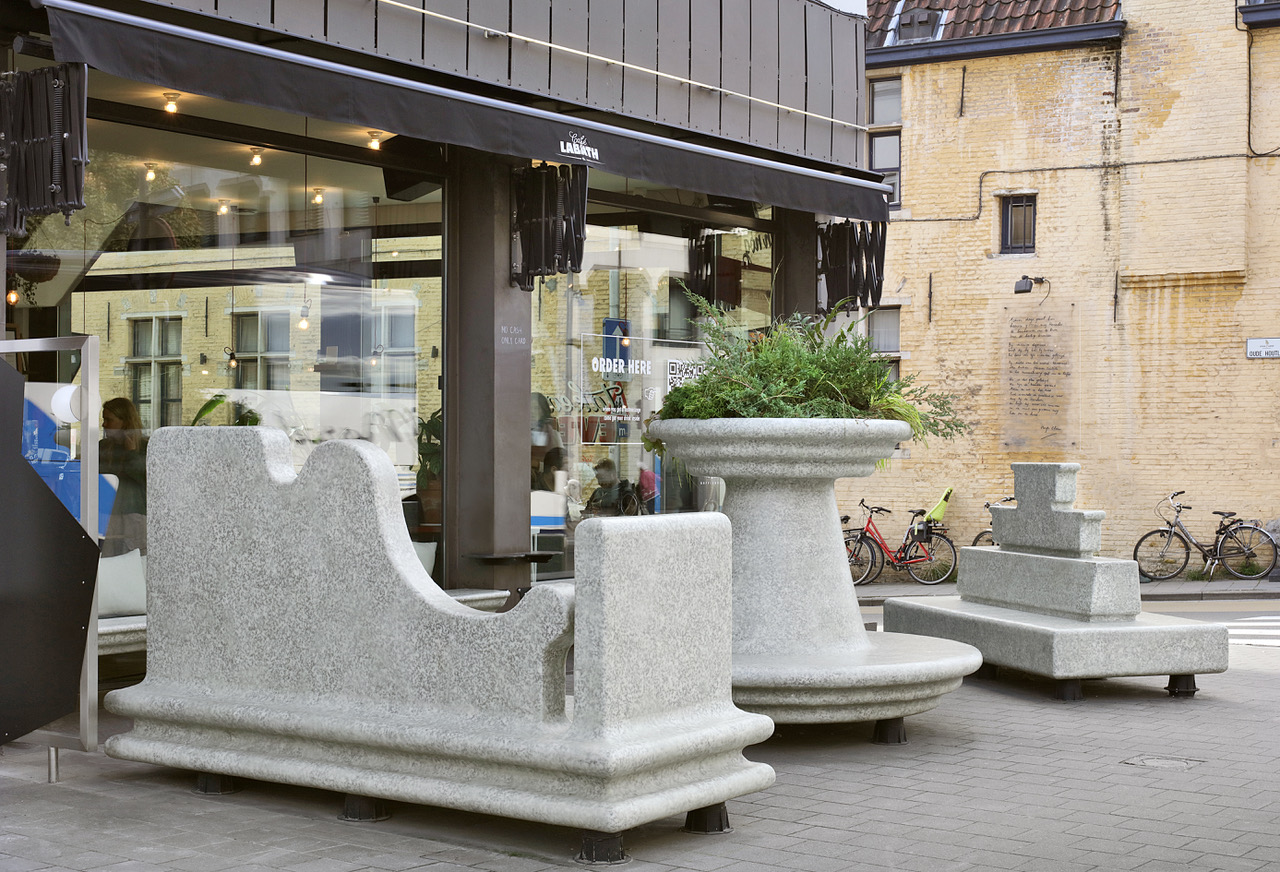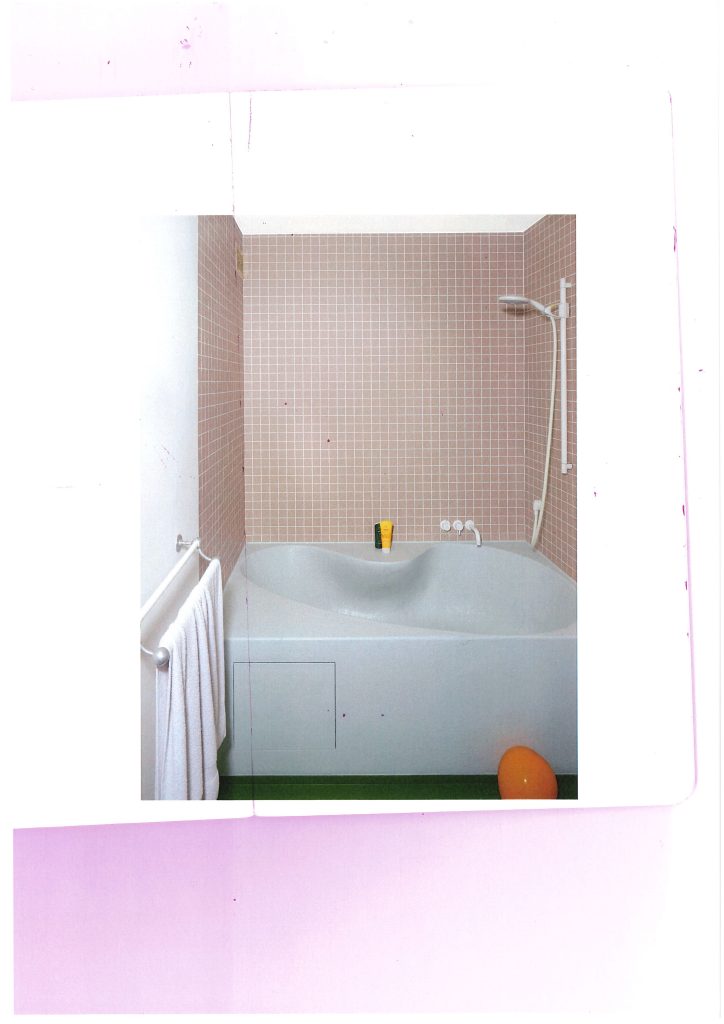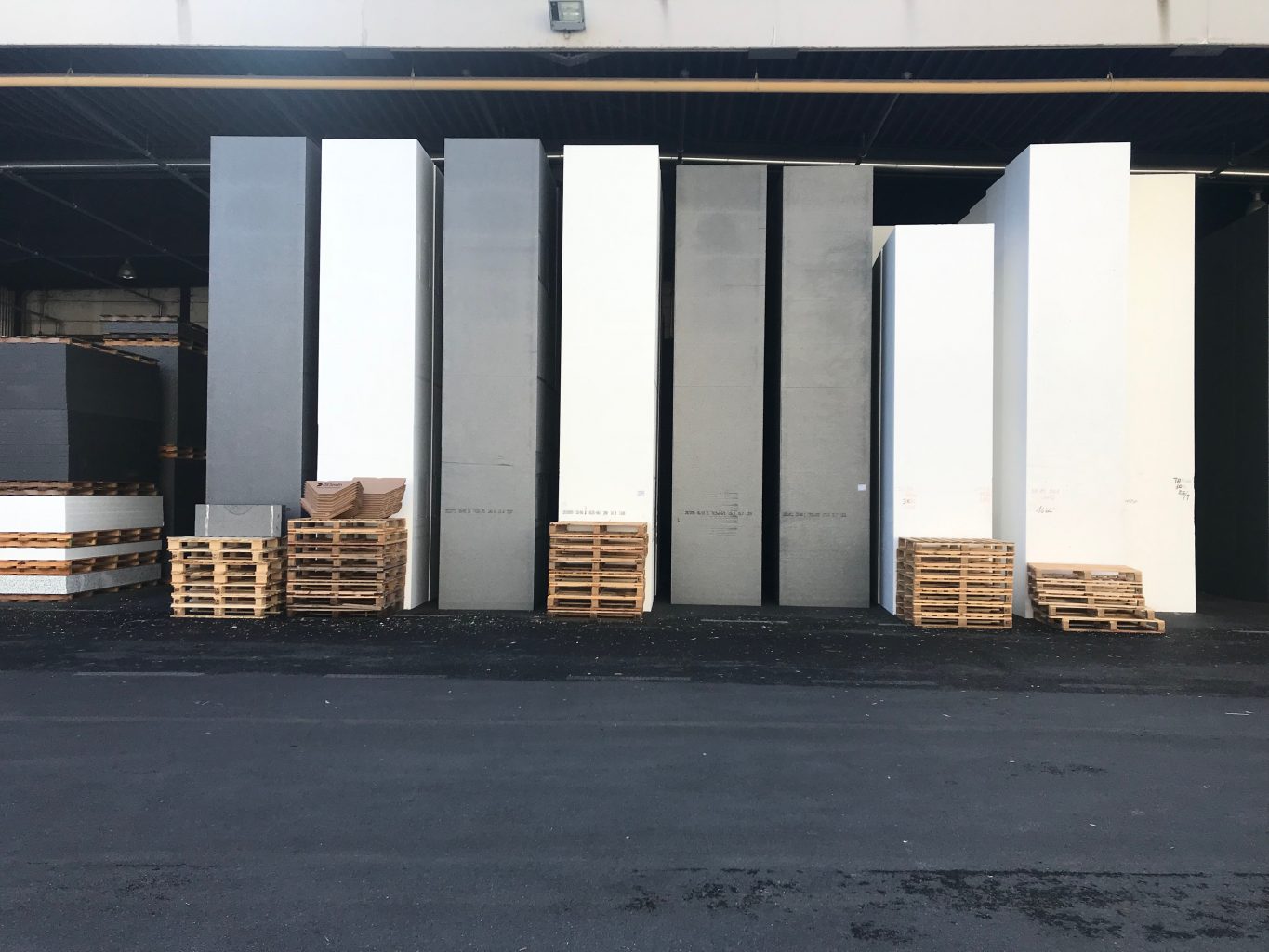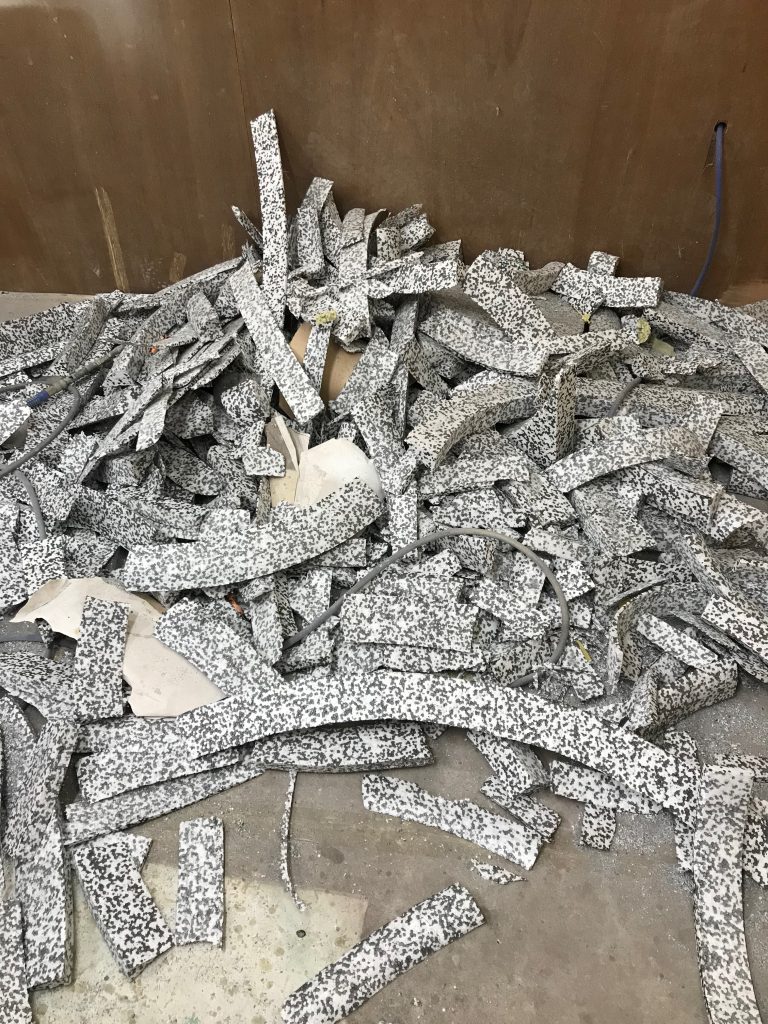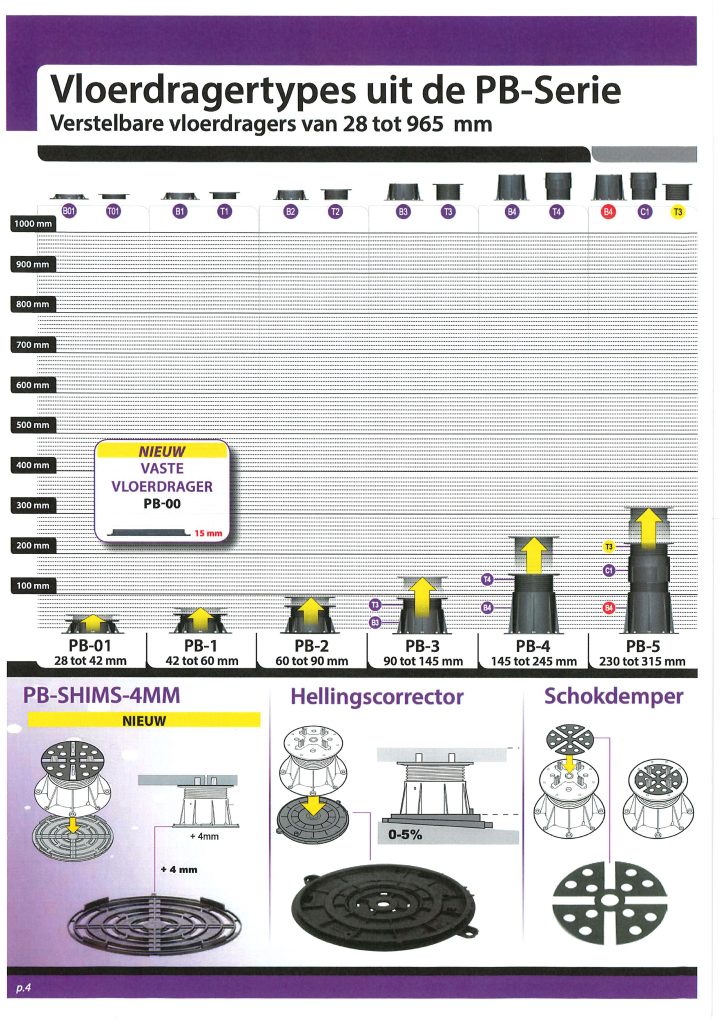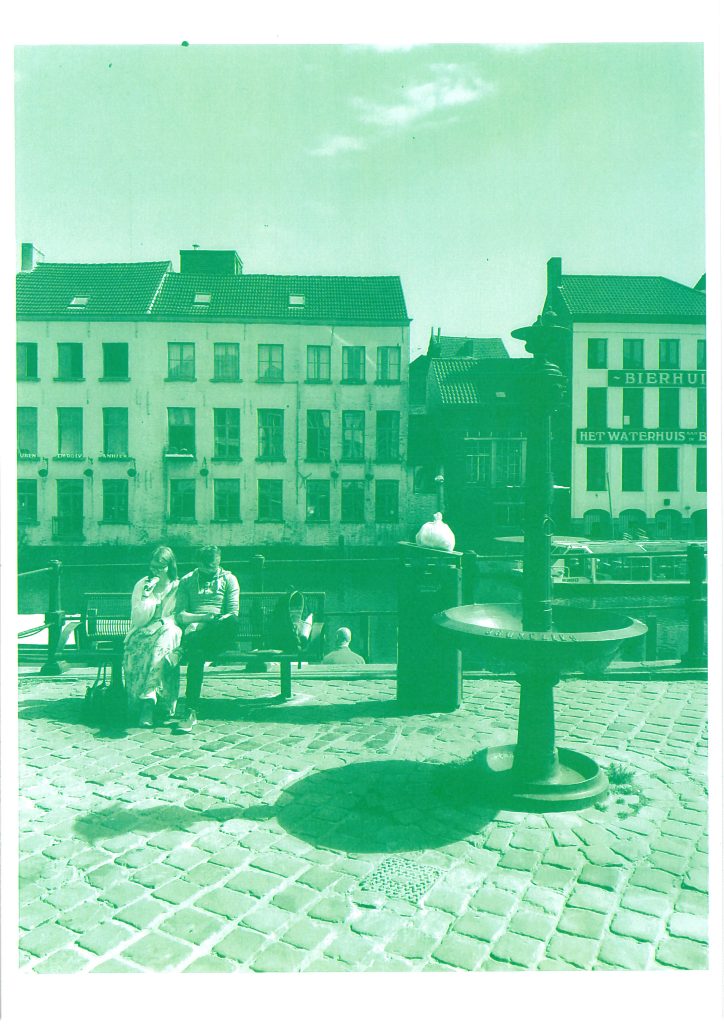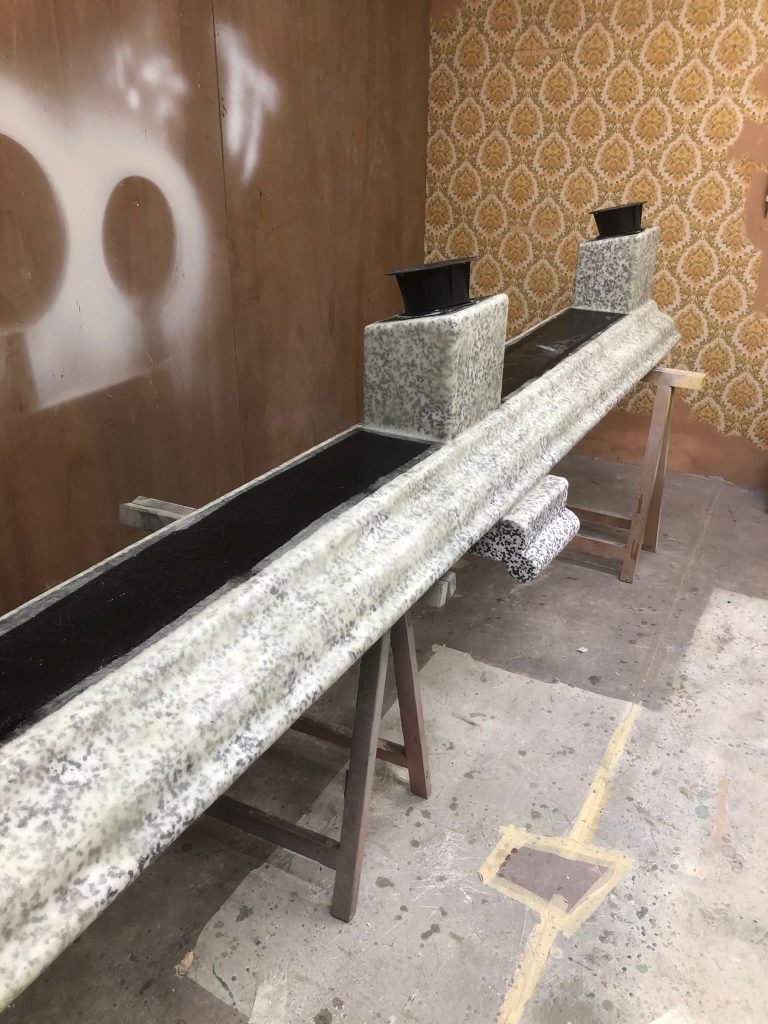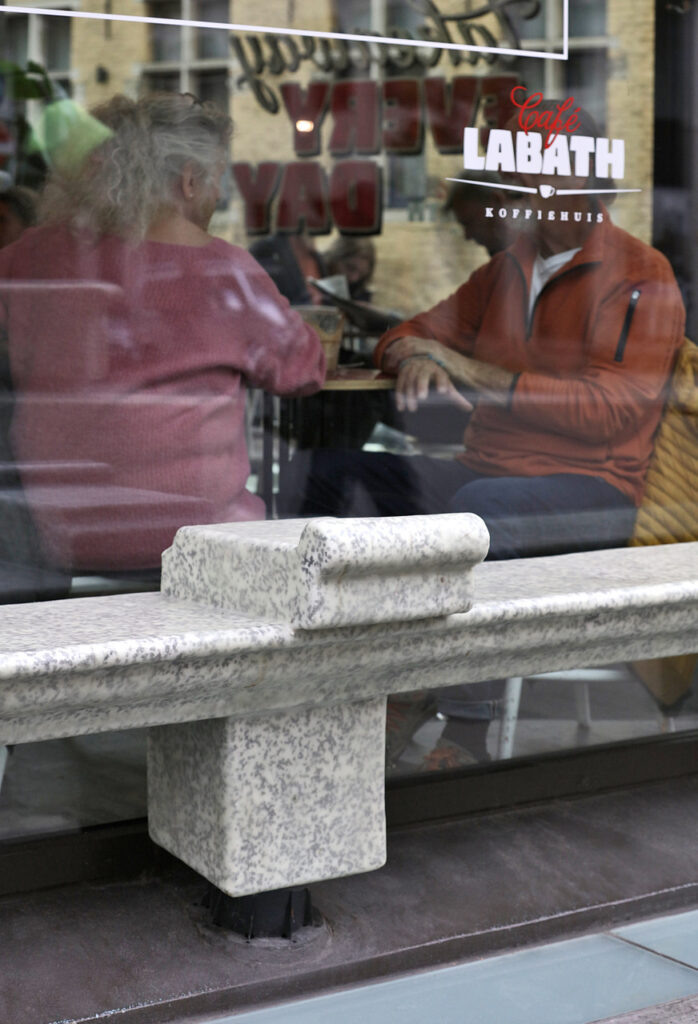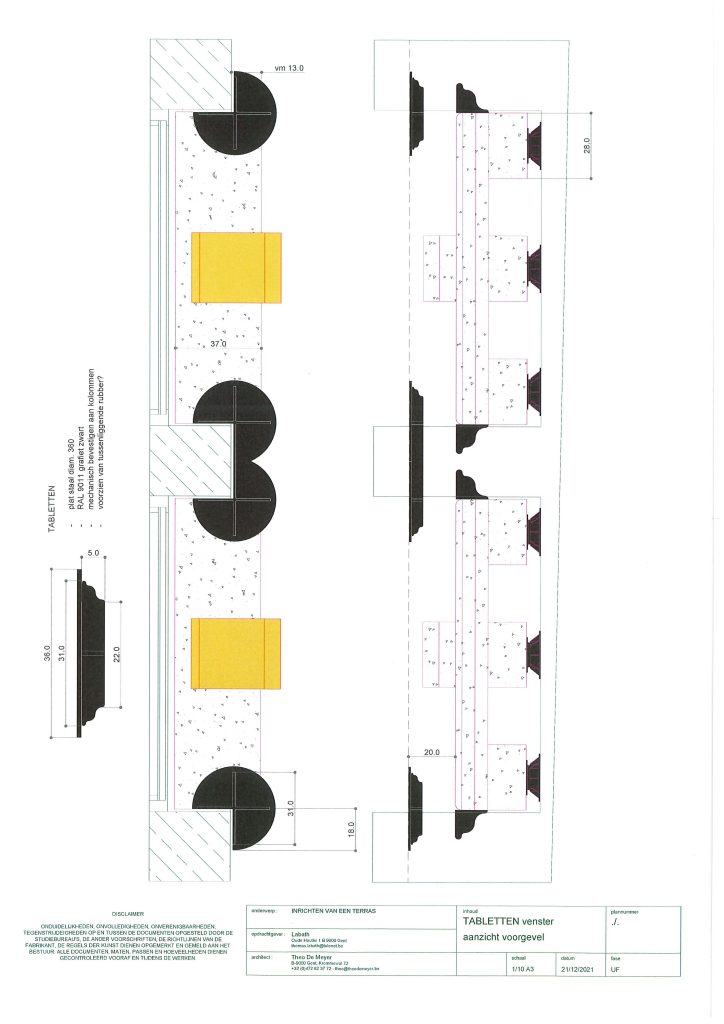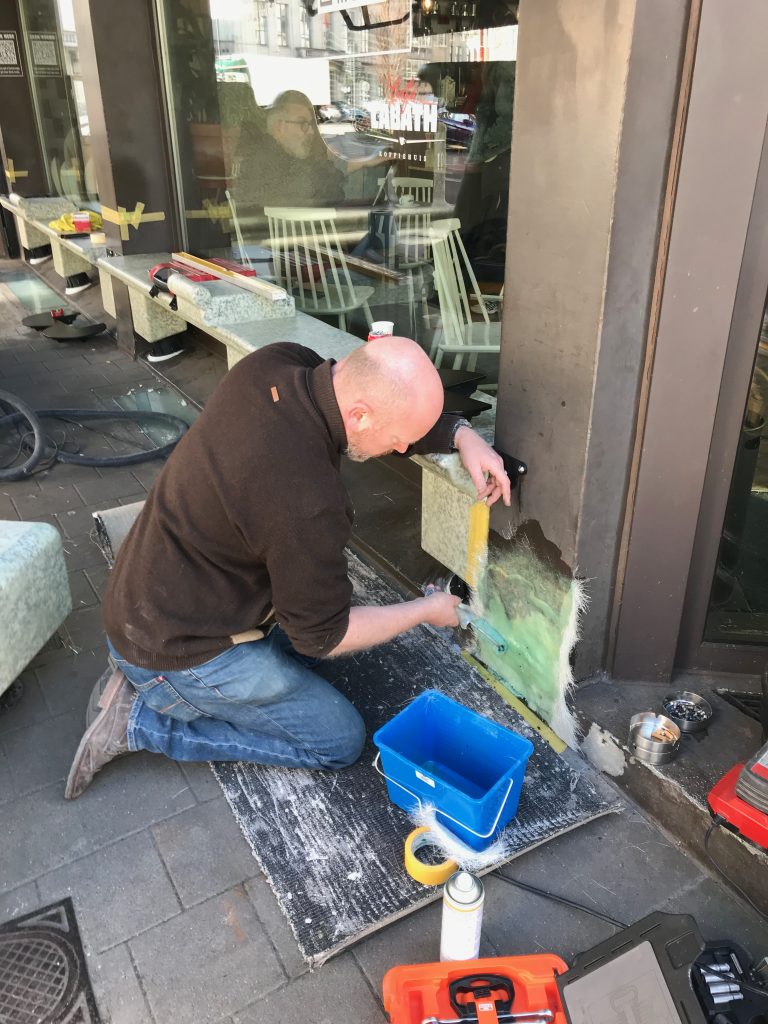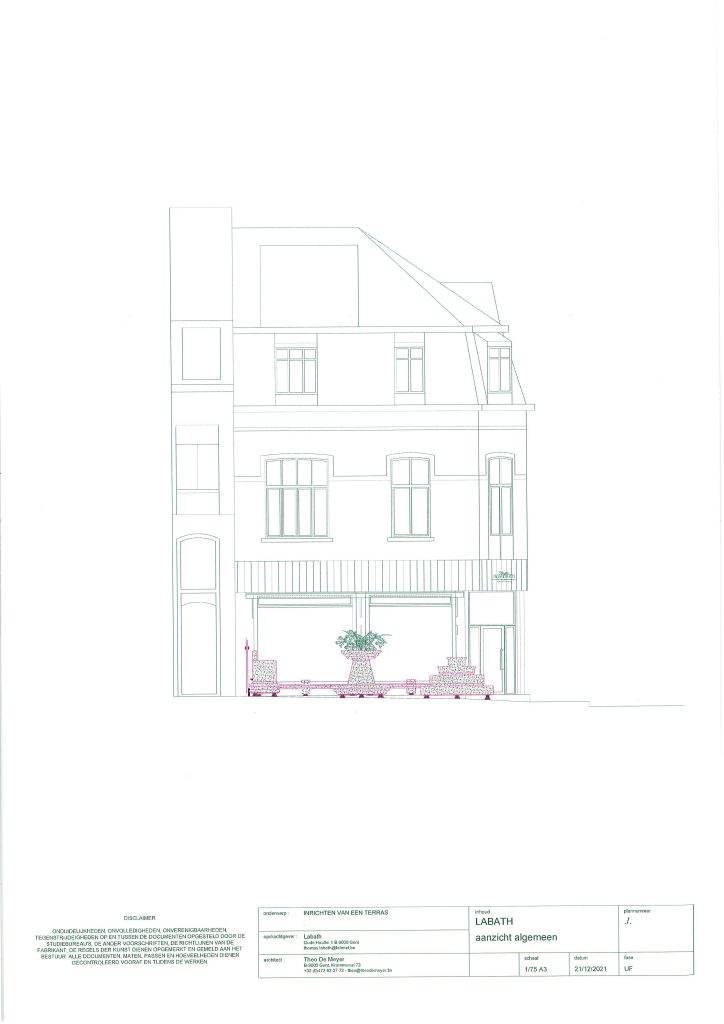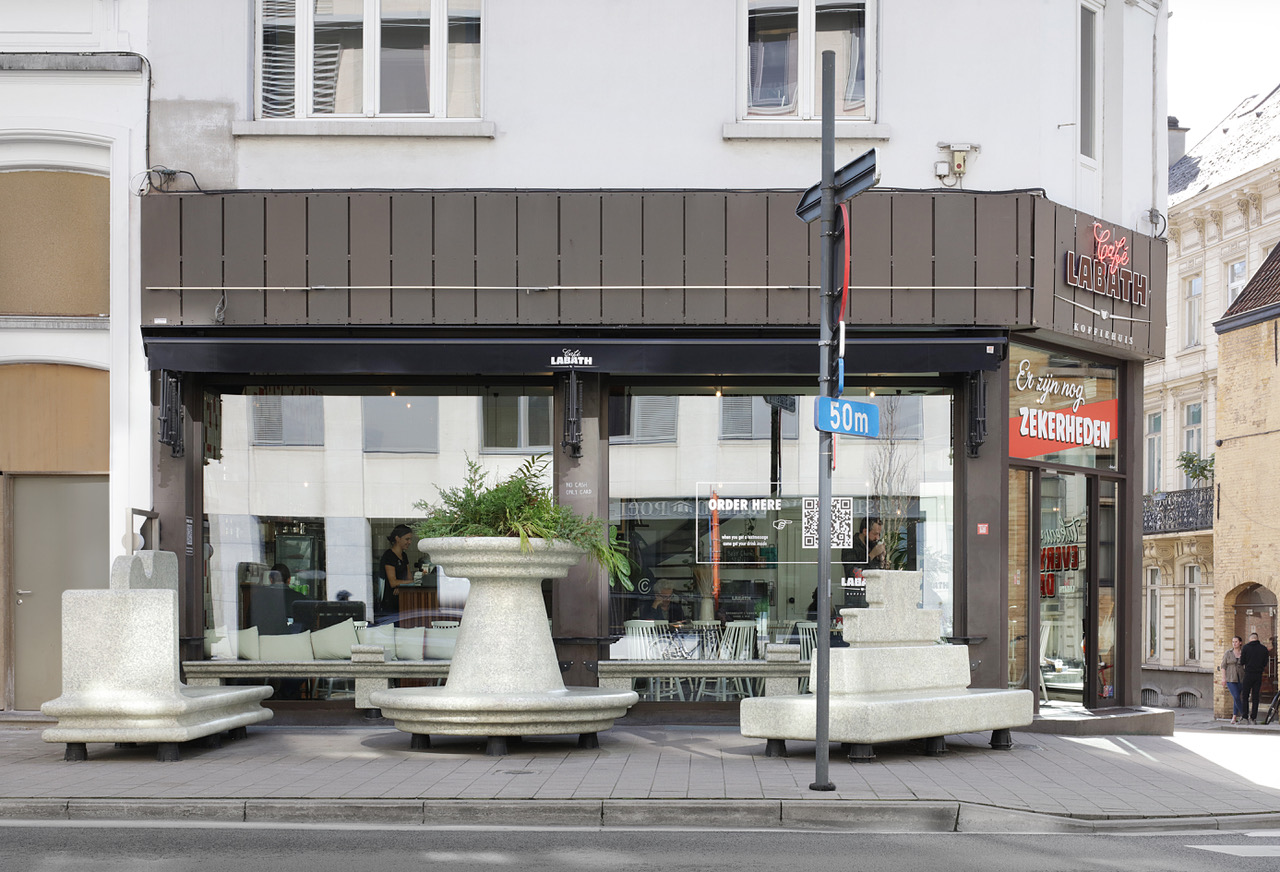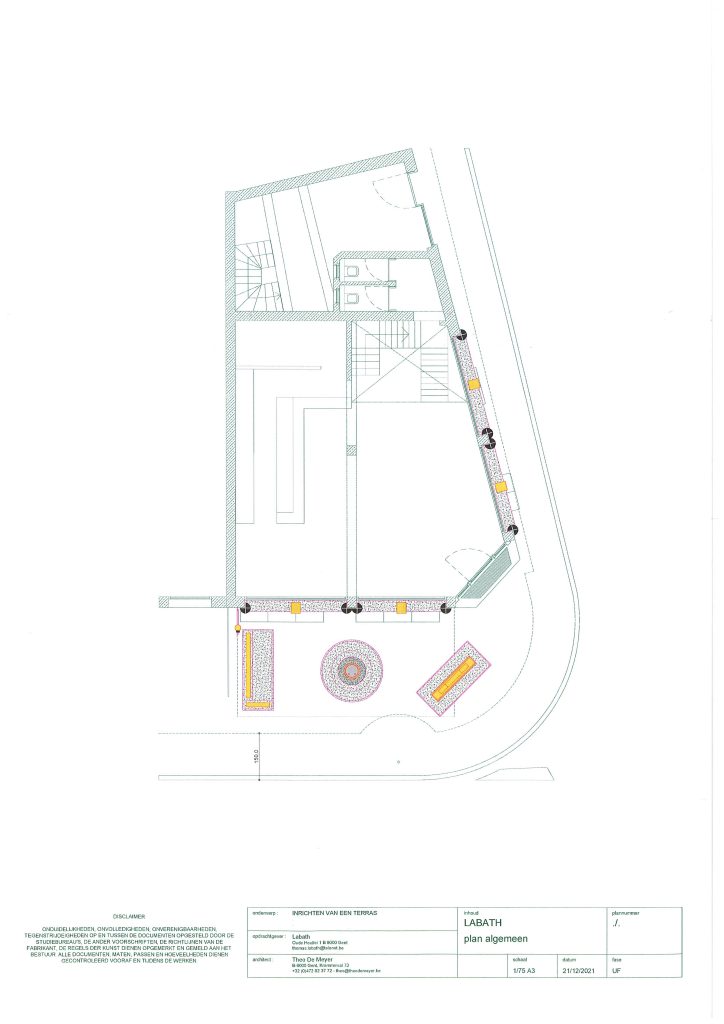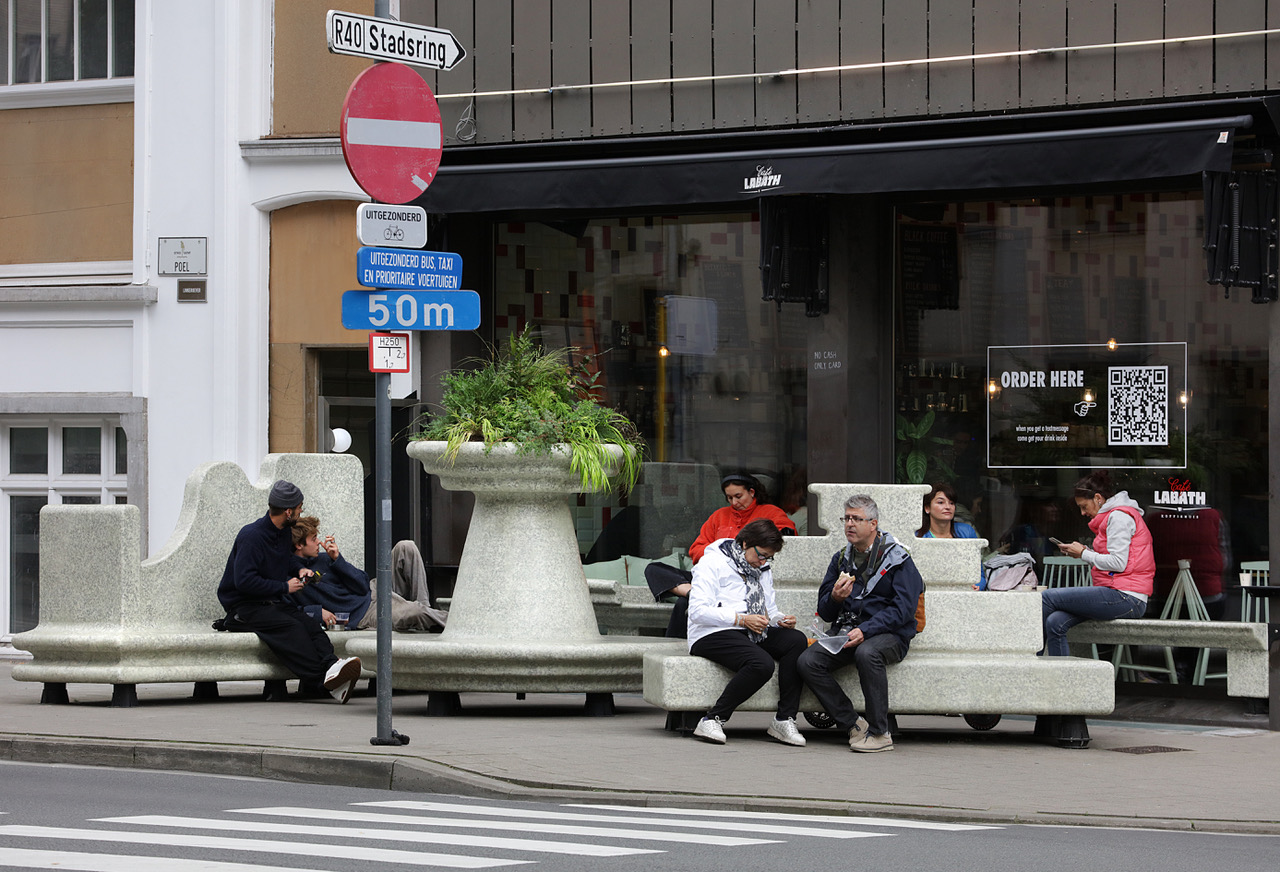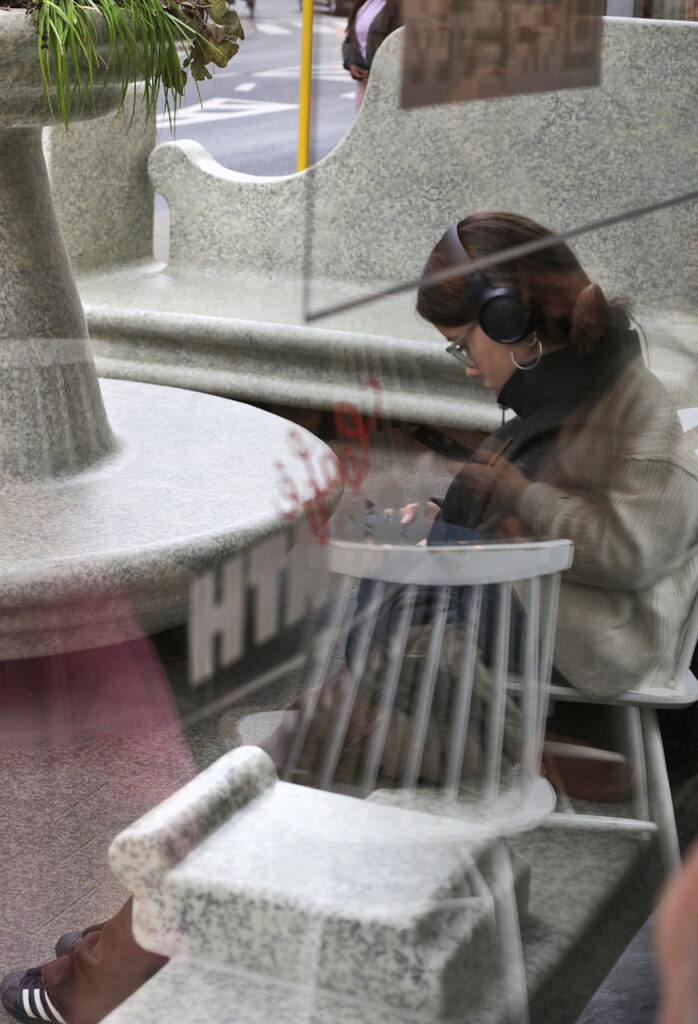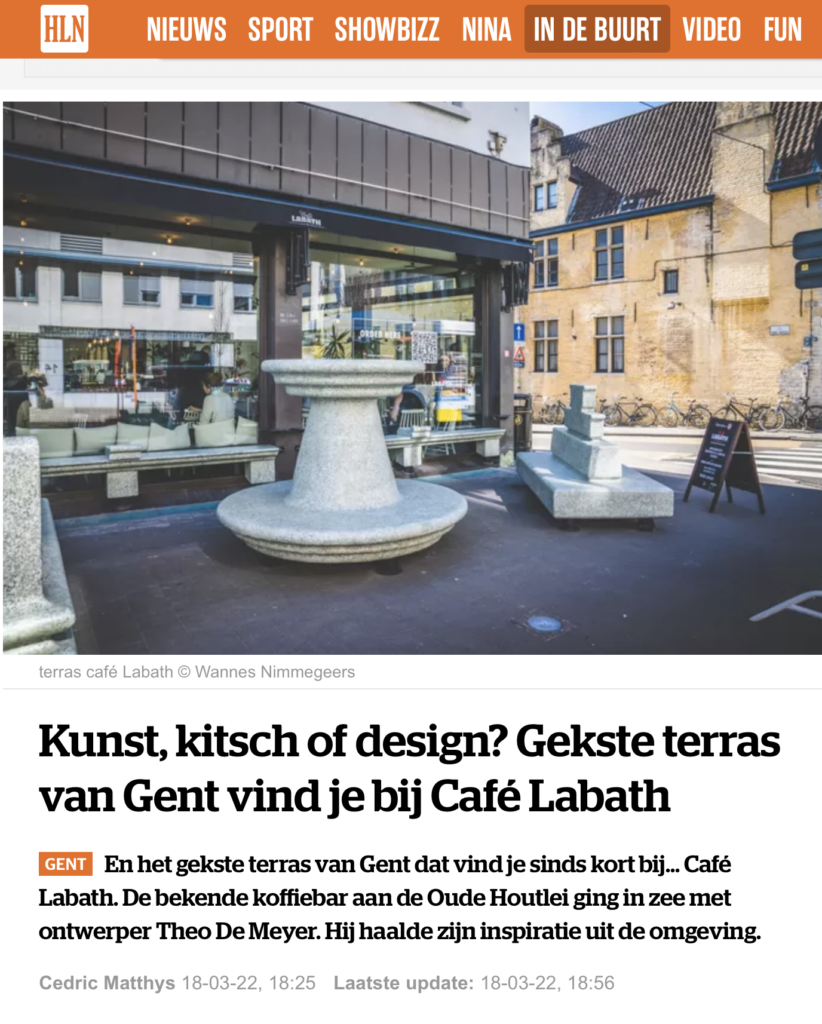 Labath, 2022
A New Facade for Labath

City Furniture for Labath
EPS covered with epoxy.
All thanks to Thomas Labath & Team.
For their radical boldness and generosity towards their environment.
Bert Vanwynsberghe in collaboration with ACL Polyester and Inferro BV for an exceptional execution.
City of Ghent, for daring to adapt their general rule. Terrace furniture no longer needs to be movable by one person. A bench can be a planter and windbreak at the same time.
'gelukkig zijn er nog zekerheden'